NEW LOCATION:
1261 S. 650 W., FARMINGTON
OUR MISSION
"Kongo Volleyball believes in developing every player to their highest potential with excellent technique and competitive opportunities, growing a love for the game, and creating a safe, enjoyable environment for the players, their parents, and coaching staff."
Kongo Volleyball Club is in it's 4th season and currently has teams ranging from ages 12 to 18 years old. We had 17 teams this past 2021-2022 season. We also offer a developmental skills program called THE ACADEMY for boys and girls. We offer both skills and athletic training along with a Rekover program for every athlete rostered to one of our comp teams.
Scroll down to 23-24 Club Season for info on our club teams
Follow us on our Social Accounts
Instagram: @kongovolleyballclub - Twitter: @KongoVolleyball - Facebook: Kongo Volleyball
---
[ SUMMER EVENTS ]
2023 SUMMER SETTER TRAINING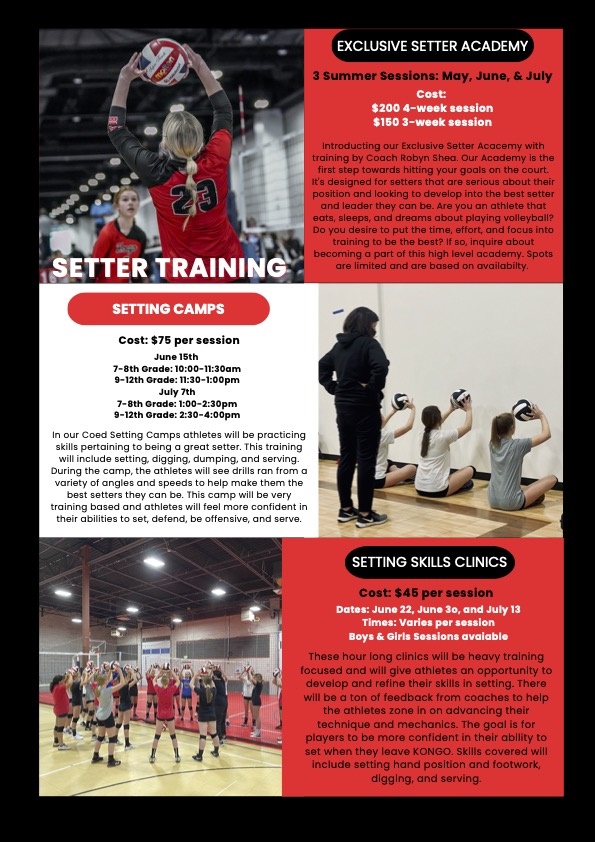 We have many setter training options coming up this summer with Coach Robyn and other fantastic Kongo Coaches. If you are interested in training here at our gym, everyone is welcome to join us. Please email us at kongovolleyball@gmail.com for more information and to receive a questionnaire that will help us place you in the best program/s that will fit your needs. Spots are very limited in some of our programs, so please reach out early to REQUEST your spot. See below for all of the Setting Programs that will be offered this coming summer.
Programs coming Summer 2023:
Exclusive Kongo Setter Academy starting in May and running through July (very limited availability - fill out this QUESTIONNAIRE to see if this program is right for you)
Setter Coed Camp June 15th & July 7th
Girls & Boys Setting Clinics - June 22, June 30, and July 13th
---> CAMP REGISTRATIONS BELOW <---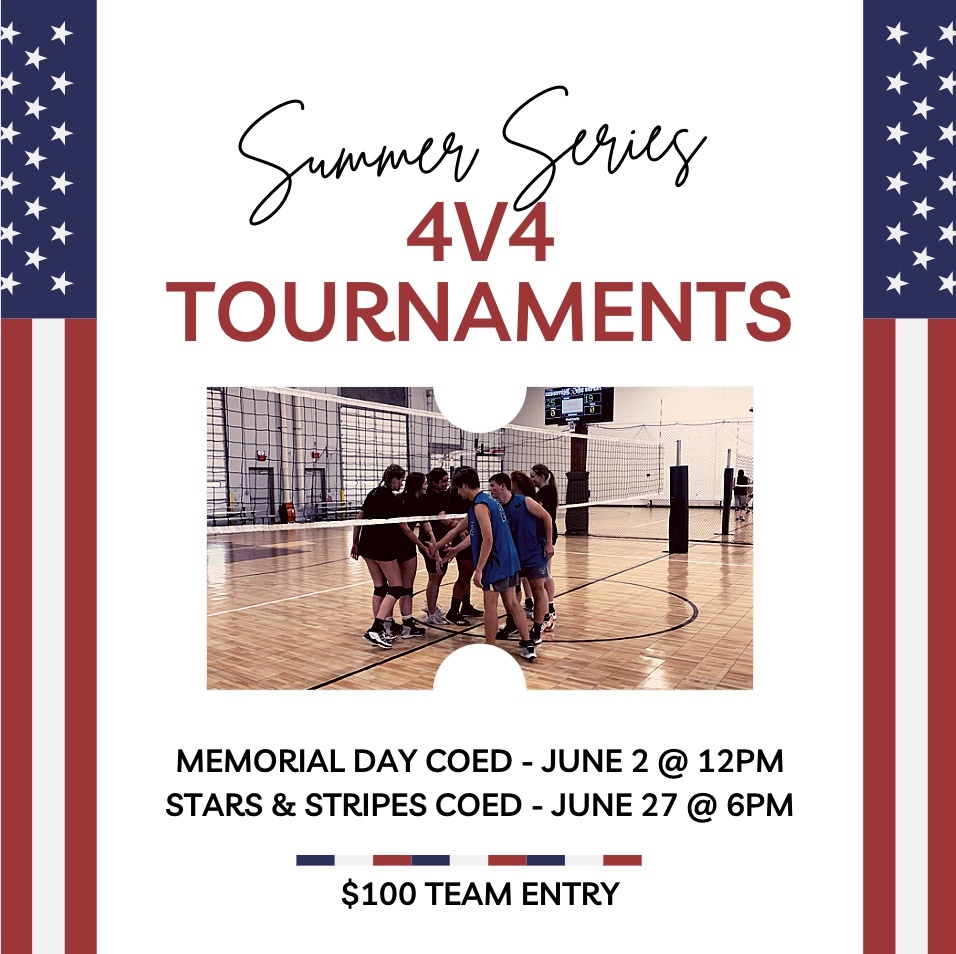 REGISTRATION CLOSED FOR THE MEMORIAL DAY TOURNAMENT
REGISTER FOR THE STARS & STRIPES TOURNAMENT HERE
The rules:
▪️

Team Captain will register the team

. No need for each player to register.
▪️ Minimum 4 people per roster, Max 6
▪️There must be at least 2 female players on the court at all times.
▪️All Games are self officiated.

▪️Team Captains will determine first serve with RPS.
▪️Teams score verbally (Server announces score each serve) Must report score to Tournament Director after each game.
▪️Captains responsible for team and settling disputes.
▪️Players are responsible for calls on their side of the court, so be honest and fair.
▪️ If ball is played more than once by a team, a female must make one of the contacts.
▪️You may not block or attack a serve.
▪️Sportsmanship is REQUIRED by all players and fans! This is for FUN, so try to relax and enjoy the games!
▪️TEAMS

CANNOT

CONSIST OF ALL ADULTS. MUST HAVE TWO SCHOOL-AGED ATHLETES ON THE COURT AT ALL TIMES.

Remember that this is supposed to be FUN, so gather your friends/family and come join us.

Winners will receive Tournament Champ t-shirts.
2023 SUMMER CAMPS & CLINICS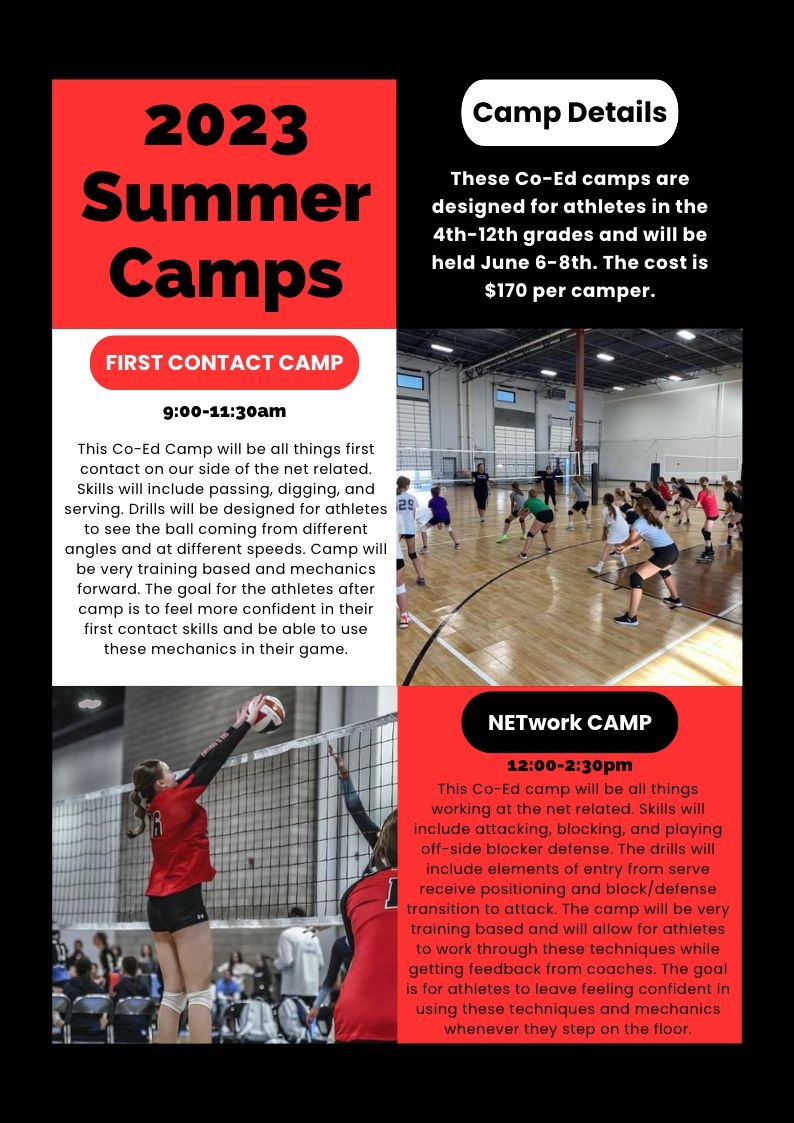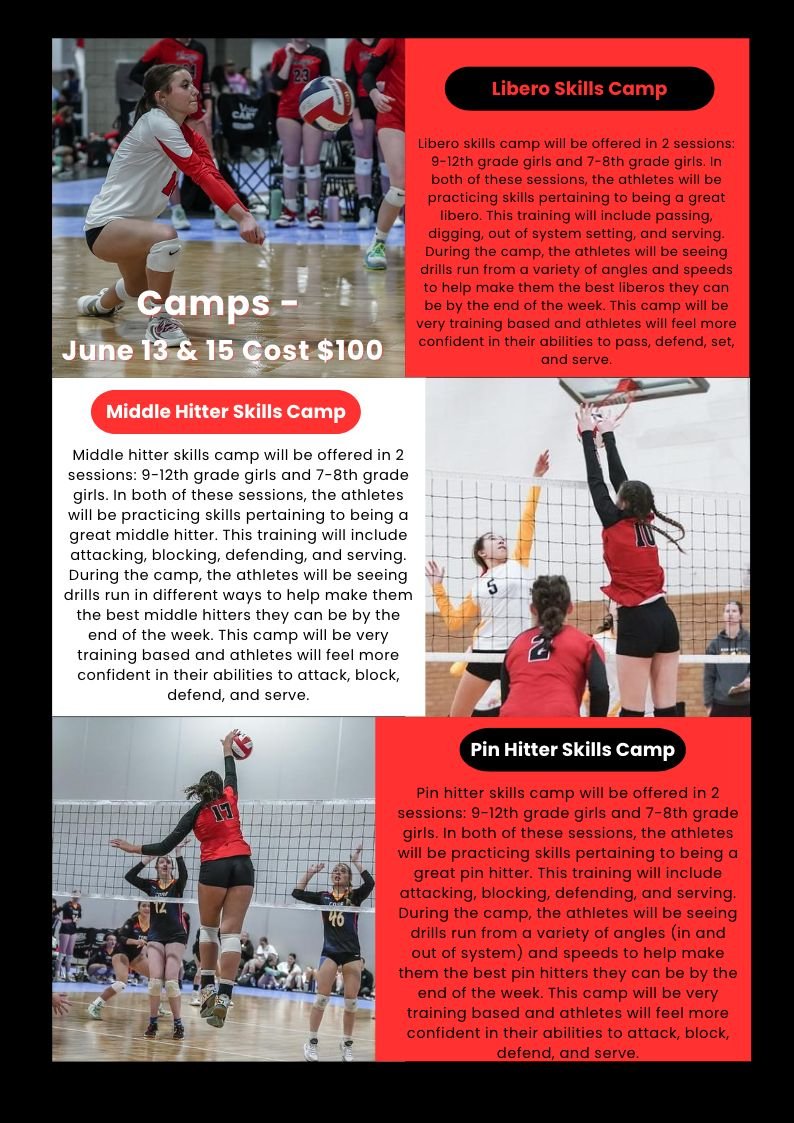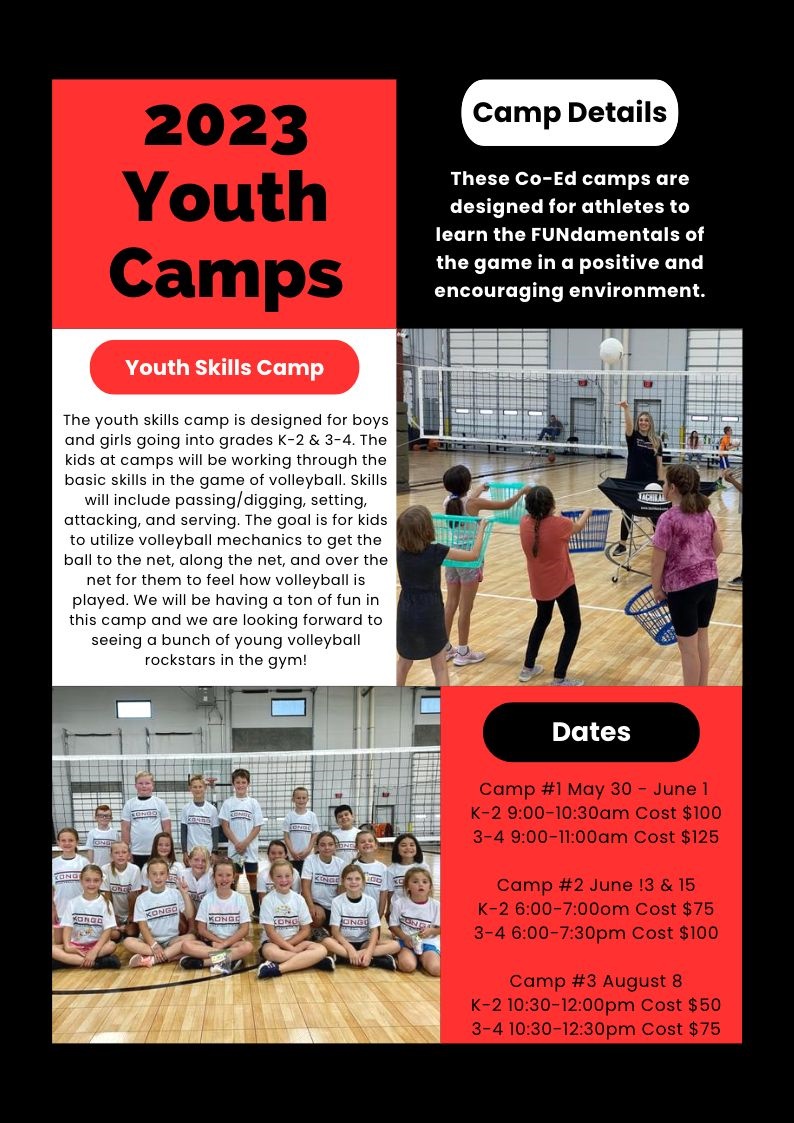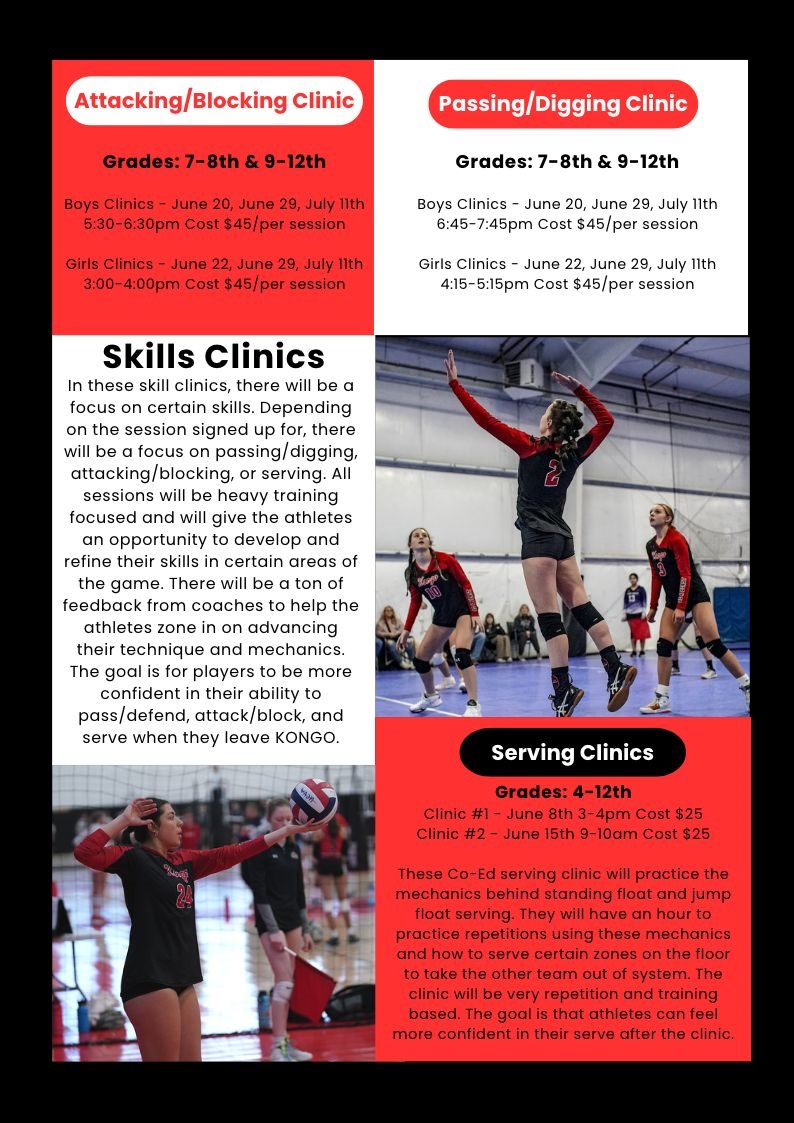 See images above for details of the Camps & Clinics that will be offered Summer 2023.
USE THE LINKS BELOW TO REGISTER YOUR ATHLETE
Youth Co-Ed Skills Camps
First Contact & NETwork Camps
Co-Ed Serving Camps
Open Gym Sessions
Postional Camps
Middle & Pins - GIRLS, Libero - COED
Setting Clinics
GIRLS, BOYS, CO-ED OPTIONS AVAILABLE
Offensive Skills Clinics
Defensive Skills Clinics
>> Boys Volleyball Camp<<
We have many opportunities for boys interested in improving their existing skill set or for those interested in starting from the beginning. These athletes will have an opportunity to receive feedback from coaches about all aspects of their game. It will be a chance for athletes to develop skills in passing, defending, attacking, blocking, setting, and serving. In doing so, there will be chances to compete throughout these camps to utilize the skills. By having a well-rounded focus on all skills, drills will vary from beginner to advanced and allow for athletes to grow their game this summer. Check out our BOYS ONLY SUMMER CAMP below and check out the Co-Ed options we have listed above.
ALL BOYS CAMP
Defensive Skills Clinics
Offensive Skills Clinics
Setting Clinics
INDIVIDUAL SKILL TRAINING
COST: VARIES BY SESSION/COACH
Come train with our amazing coaches. If you are interested in scheduling a session, please feel free to reach out to any of our coaches listed below:
Airyn Kussee: airynkussee@gmail.com
Teresa Taylor: tmac.taylor@gmail.com
Cali Schoenrock: c.schoenrock@gmail.com
Kelsey Bennett (Defense - L/DS): Kelseybennett520@gmail.com
Rylee Brown (Defense - L/DS): ryleebrown518@gmail.com
Chris Grover: ckgrover74@me.com
Robyn Shea (Setting): rshea14@hotmail.com
Jamie Poole: jamiepoole1212@gmail.com
Annee Sio: Anneesio@yahoo.com
Cassidy Waters: casswat1011@gmail.com
[ THE ACADEMY ]
For more information on our Academy, please contact our
Kongo Volleyball Academy is designed to help athletes, both male and female, learn the fundamentals of the game. The skills taught will help them build a strong base where they can prepare themselves to potentially become part of a comp level team. As they continue in the Academy, they will improve both in skill level and volleyball IQ.
The Academy has a new session every 3 months. Athletes will meet twice per week on Tuesdays and Thursdays for 60 minutes each time.
SKILL DIVISIONS
KEIKI (6-9 YEARS OLD) - THIS LEVEL IS DESIGNED FOR OUR LITTLEST ATHLETES LOOKING TO LEARN THE "FUN"DAMENTALS OF VOLLEYBALL. ATHLETES ARE MOTIVATED TO LEARN THROUGH FUN, ACTIVE PARTICIPATION IN A VARIETY OF GAMES. THEY WILL LEARN HOW TO MOVE QUICKLY AND EFFECTIVELY IN ALL DIRECTIONS IN A LIMITED SPACE WHILE CATCHING AND THROWING A BALL OVER THE NET. THEY WILL ALSO LEARN HOW TO CONTROL THE ONCOMING BALL AND TO SCORE A POINT ON THE OPPONENTS' COURT.
FOR OUR OLDER ATHLETES, TYPICALLY 10 & UP, PLEASE CHOOSE THE BEST OPTION FOR THE SKILL LEVEL OF YOUR CHILD. IF YOU ARE UNSURE, LEVEL ONE IS A GREAT STARTING POINT AND THEN OUR COACHES CAN MAKE ADJUSTMENTS IF THEY ARE MORE ADVANCED TO A LEVEL MORE SUITING OF THEIR SKILL. IF YOU HAVE QUESTIONS ABOUT PLACEMENT, PLEASE EMAIL COACH TERESA FOR GUIDANCE.
LEVEL 1 - THE MAIN FOCUS OF THIS LEVEL IS MOVING, HANDLING THE BALL, AND COOPERATION. ATHLETES WILL LEARN HOW TO MOVE AND COVER SPACE WITH A PARTNER AND CONTROL A BALL TO SCORE A POINT AGAINST AN OPPOSING TEAM. THEY WILL ALSO LEARN HOW TO COOPERATE WITH A PARTNER TO BUILD A PLAY USING THREE CONTACTS.
LEVEL 2 - THE MAIN FOCUS OF THIS LEVEL IS PLAYING COLLECTIVELY AND DEVELOPING A STRUCTURE AND ORGANIZED GAME. ATHLETES WILL LEARN HOW TO BUILD A PLAY USING THREE CONSECUTIVE CONTACTS. ATHLETES WILL ALSO LEARN HOW TO MAINTAIN A RALLY WITH THEIR PARTNER USING THREE CONSECUTIVE CONTACTS AND PROGRESS TO BEING ABLE TO COORDINATE DEFENSIVE AND OFFENSIVE PLAYS USING THREE CONTACTS.
LEVEL 3 - THE MAIN FOCUS OF THIS LEVEL IS TO TRANSITION THE ATHLETE TO CONFIDENTLY PARTICIPATING IN 6V6 TEAM PLAY. EACH ATHLETE WILL BE EXPOSED TO GAME LIKE REPETITIONS TO BUILD CONFIDENCE AND COOPERATIVE PLAY WITH TEAMMATES. ATHLETES WILL CONTINUE TO PROGRESS IN SKILL DEVELOPMENT, REPETITION TRAINING, AND BASIC SKILLS OF THE GAME. MINI GAMES AND ROUND-ROBIN TOURNAMENTS WILL PROVIDE ESSENTIAL EXPERIENCES TO CHALLENGE THE ATHLETE AND PREPARE THEM FOR COMPETITIVE TEAM PARTICIPATION.
LEVEL 3CR - THIS "CLUB READY" LEVEL IS BRAND NEW TO OUR ACADEMY PROGRAM THIS SUMMER. THE MAIN FOCUS OF THIS LEVEL IS TO TRANSITION THE ATHLETE FROM THE ACADEMY PROGRAM TO A COMPETITIVE CLUB TEAM IN THE FALL. THIS LEVEL IS RESERVED FOR OUR MOST ADVANCED ACADEMY ATHLETES. IN THIS LEVEL, THE ATHLETES WILL HAVE THE OPPORTUNITY TO SCRIMMAGE OTHER LOCAL CLUB PROGRAMS AND INTER-SQUAD SCRIMMAGE BOYS VS GIRLS. SPOTS ARE LIMITED AND ARE BASED ON EXPERIENCE AND SKILL LEVEL OF EACH INTERESTED ATHLETE. COACH TERESA WILL BE REACHING OUT TO ATHLETES PERSONALLY WITH EITHER AN INVITE TO JOIN THE CR LEVEL OR WITH A RECOMMENDATION OF A DIFFERENT STARTING POINT. IF YOU BELIEVE THIS IS THE APPROPRIATE LEVEL FOR YOUR ATHLETE, PLEASE FILL OUT THIS QUESTIONNAIRE TO DETERMINE ELIGIBILITY.
Cost: $100 a month (questions on payment, please contact info@kongosports.com)
** SUMMER ACADEMY WILL RUN JUNE THROUGH AUGUST ON TUESDAYS AND THURSDAYS (TIMES WILL BE ADJUSTED IN AUGUST WHEN SCHOOL STARTS)
SUMMER AVAILABLE SESSIONS:
[ Keiki: 1-2pm ]
[ Level 1: 1-2pm ]
[ Level 2: 3-4pm ]
[ Level 2: 4-5pm ]
[ Level 3: 4-5pm ]
[ *Level 3CR Girls: 5-6pm ]
[ *Level 3CR Boys: 5-6pm ]
[ *INVITE ONLY ]
PLEASE NOTE THAT SPACE IS LIMITED FOR EACH SESSION, SO REGISTER EARLY TO SECURE YOUR SPOT!
For more information on our Academy, please contact our
USE THE LINK BELOW TO REGISTER YOUR ATHLETE
( CONTACT TERESA @ tmac.taylor@gmail.com WITH ANY QUESTIONS)
---
23-24 CLUB SEASON
For information on the current or upcoming club seasons, please contact:
Amber Day (Director of Operations) at amber.day@kongosports.com
April Painter (Director of Coaching) at april26.2@gmail.com
BOYS VOLLEYBALL
For information regarding the boys volleyball program please contact:
Chris Grover (Director of Coaching) at ckgrover74@me.com
Matt Taylor (Director of Operations) at emptybucket@gmail.com
2023 TRYOUTS JULY 27 & 28
12U-14U 6:00-7:30PM
15U-18U 8:00-9:30PM
$25 Tryout fee
2023 SEASON DETAILS:
Season will run from August through November/December with (2) 1 1/2 hour practices a week. Teams will compete in 4 local tournaments and possibly 1 Super Regional Tournament. Practices will begin in August and end after the team's last tournament. Tournaments will begin in September.
TEAM DETAILS: $999 Season Fee + Uniform package
GIRLS VOLLEYBALL
ELITE Tryout Dates:
16U: July 13 & 14th (5:00-7:00pm)
17/18U: July 13th (7:30-9:30pm) & July 14th (2:00-4:00pm)
15U: July 19th & 20th (4:00-6:00pm)
14U: HELD IN SEPTEMBER
TRYOUT REGISTRATION COMING SOON!!
ELITE TEAM DETAILS: This is a Highly Competitive team in the following age divisions - 14, 15, 16, 17, and 18. (*Cost and tournaments will vary by team and age division)
PREMIER TEAM DETAILS:
CLUB TEAM DETAILS:
Meet the Coaches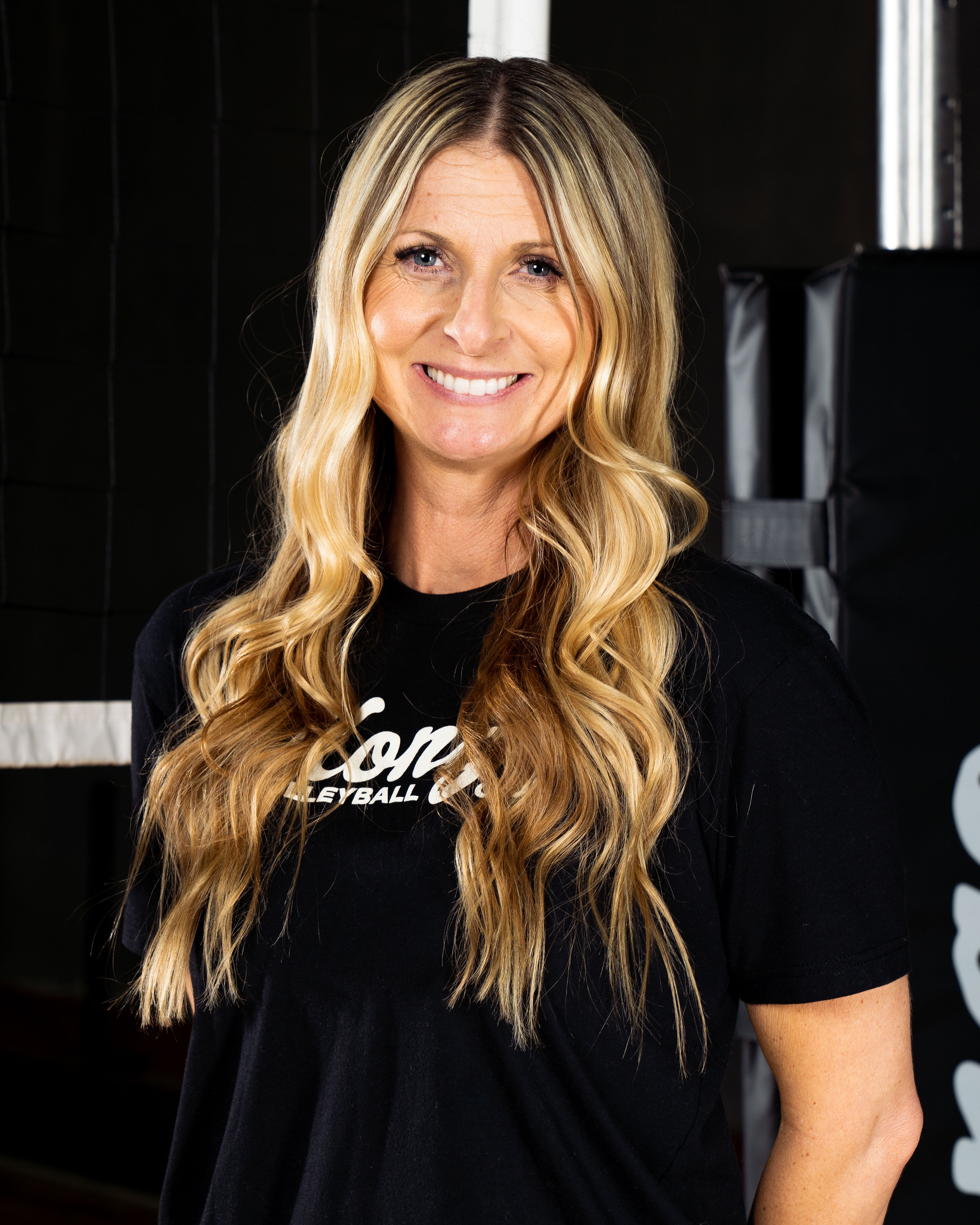 Amber Day - Director of Volleyball Operations
Amber has been in the volleyball world for over 30 years. She began playing at the age of 12 and then continued on as a 4-year starter throughout high school while competing on the highest level comp teams throughout her youth. She was named Region Player of the Year & 5A All-State her senior year. After graduating high school, she made the difficult decision to end her playing career and turn her focus to teaching the next generation of volleyball athletes. She began coaching at the age of 18, while earning her Teaching Degree at Arizona State University. She continued to coach at the comp level for 12 more years. She took a step back from coaching club in 2011 to raise her 4 kids for a few years. During those years, she stayed connected to volleyball by providing individual skills training and coaching her young daughters' rec teams. She has been a Director here at Kongo since 2019.
"Always make a total effort, even when the odds are against you." ~ Arnold Palmer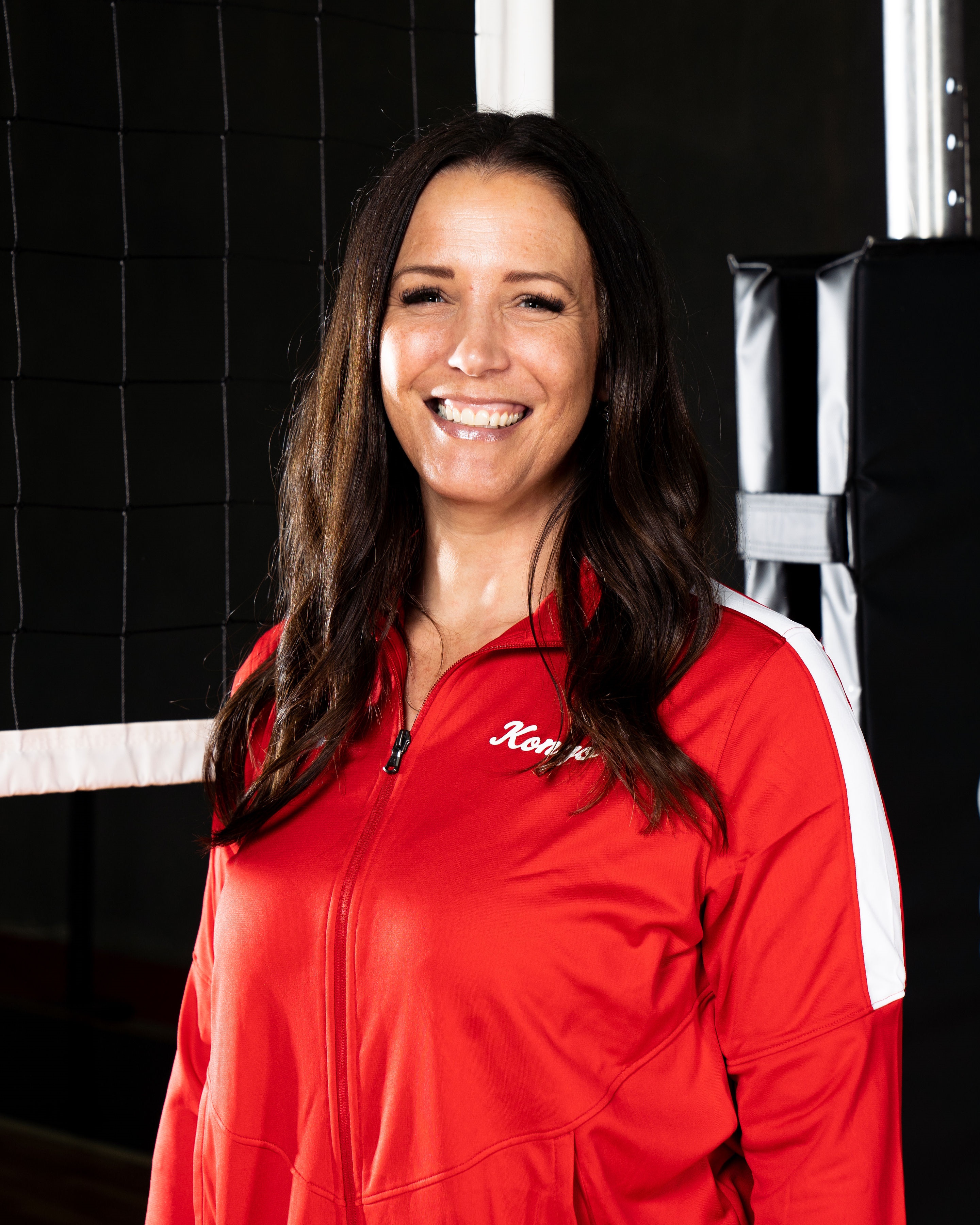 April Painter - Director of Coaching
April has 25 years of experience playing or coaching volleyball at every level. She was on championship level teams throughout high school and club, and played Division 1 Volleyball at Weber State University. After graduation, she continued on as assistant coach for 4 years specializing in recruiting and scouting of athletes and teams. She was an assistant coach at Davis High School from 2010-2011 when they won the state title, she was also the head coach at Syracuse Jr High and the Head Volleyball Coach at Farmington High School. She has been a Director here at Kongo since 2019.
Teresa Taylor - Director of Academy & 17U ELITE Coach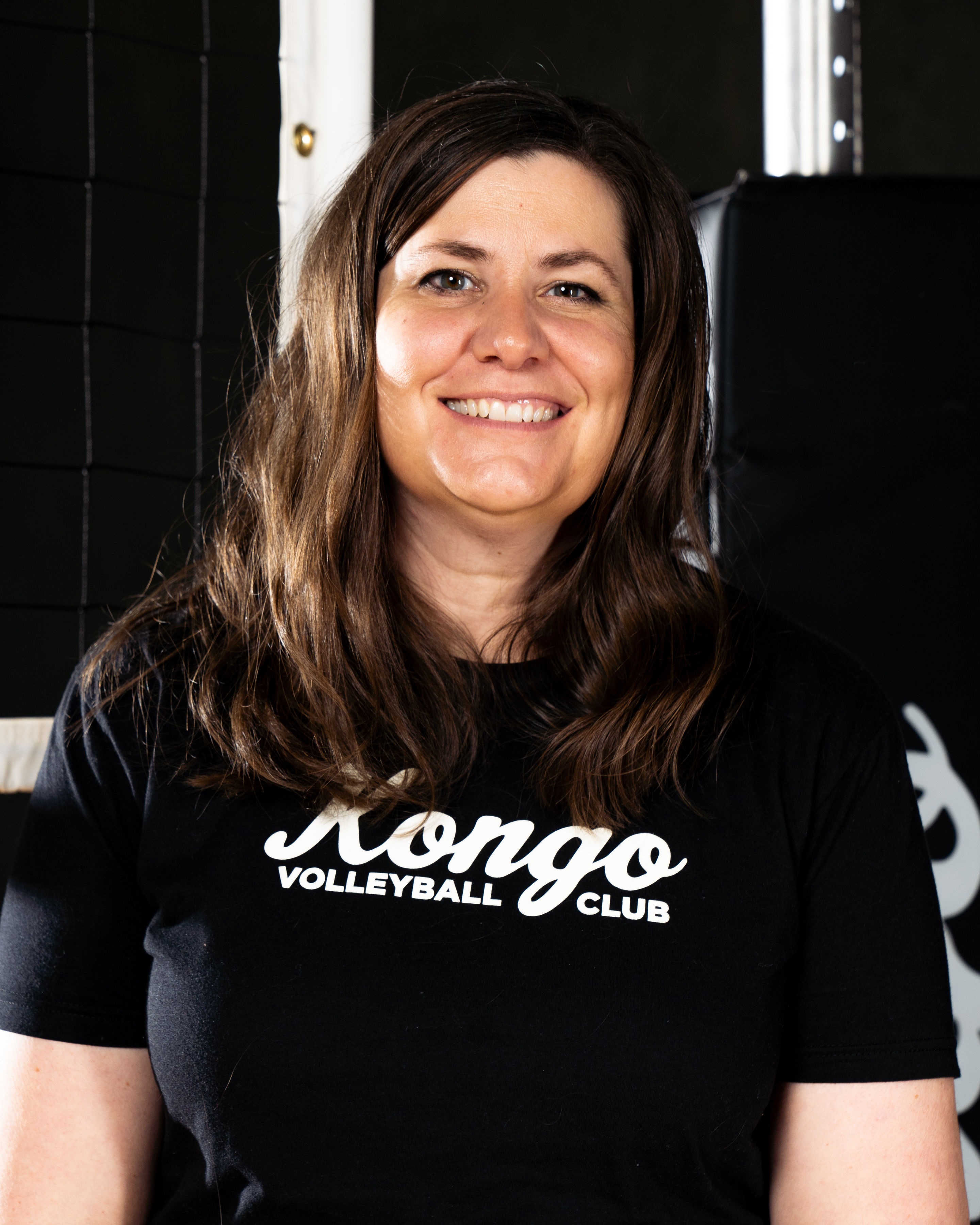 Teresa's passion for volleyball began when her dad introduced her to the sport at 8 years of age. She continued to expand her knowledge and skills in the game and participated in JR High, High School, and Club volleyball programs. She often traveled 9 hours every week to and from practices so that she could participate in club volleyball! She led her high school team to 3 consecutive State Titles (1991-1994), being named one of the states MVP's for two consecutive years. Teresa spent years in the gym both playing the game as well as being given the opportunity to assist college coaches in running many summer clinics for young players. After playing as an outside hitter at Weber Sate University for four years, she focused on her family and a career in the medical field. Volleyball began calling to her again as her young daughters showed interest in the sport. She returned to coaching at the JR High level, and has enjoyed inspiring both male and female athletes to love the game. Teresa has coached at the Elite Level for two years at Kongo, but her true passion is teaching the "fun"damentals of the game!
Chennin Armstrong - 17U ELITE Assistant Coach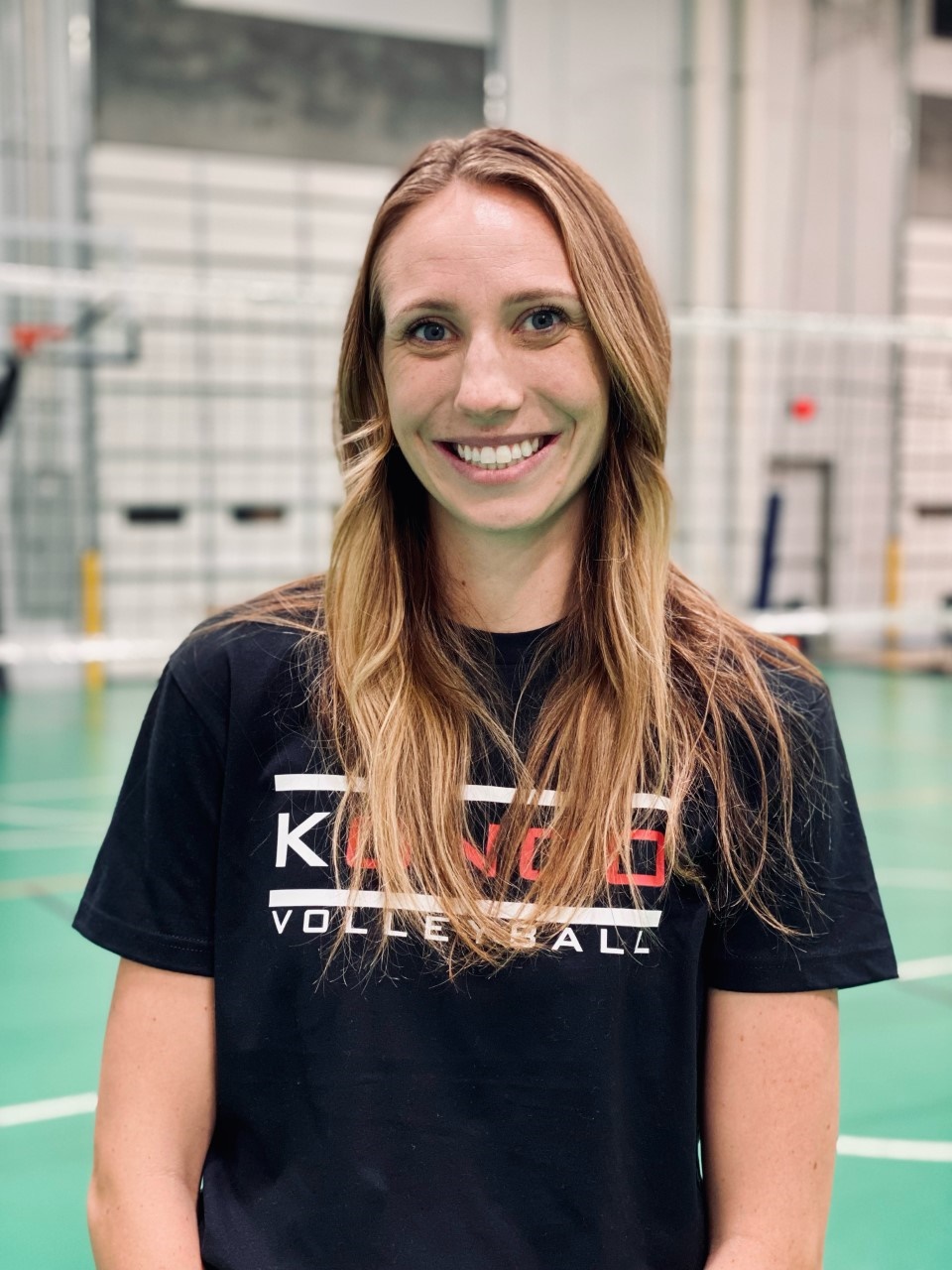 Kelsey Bennett - 15U ELITE Coach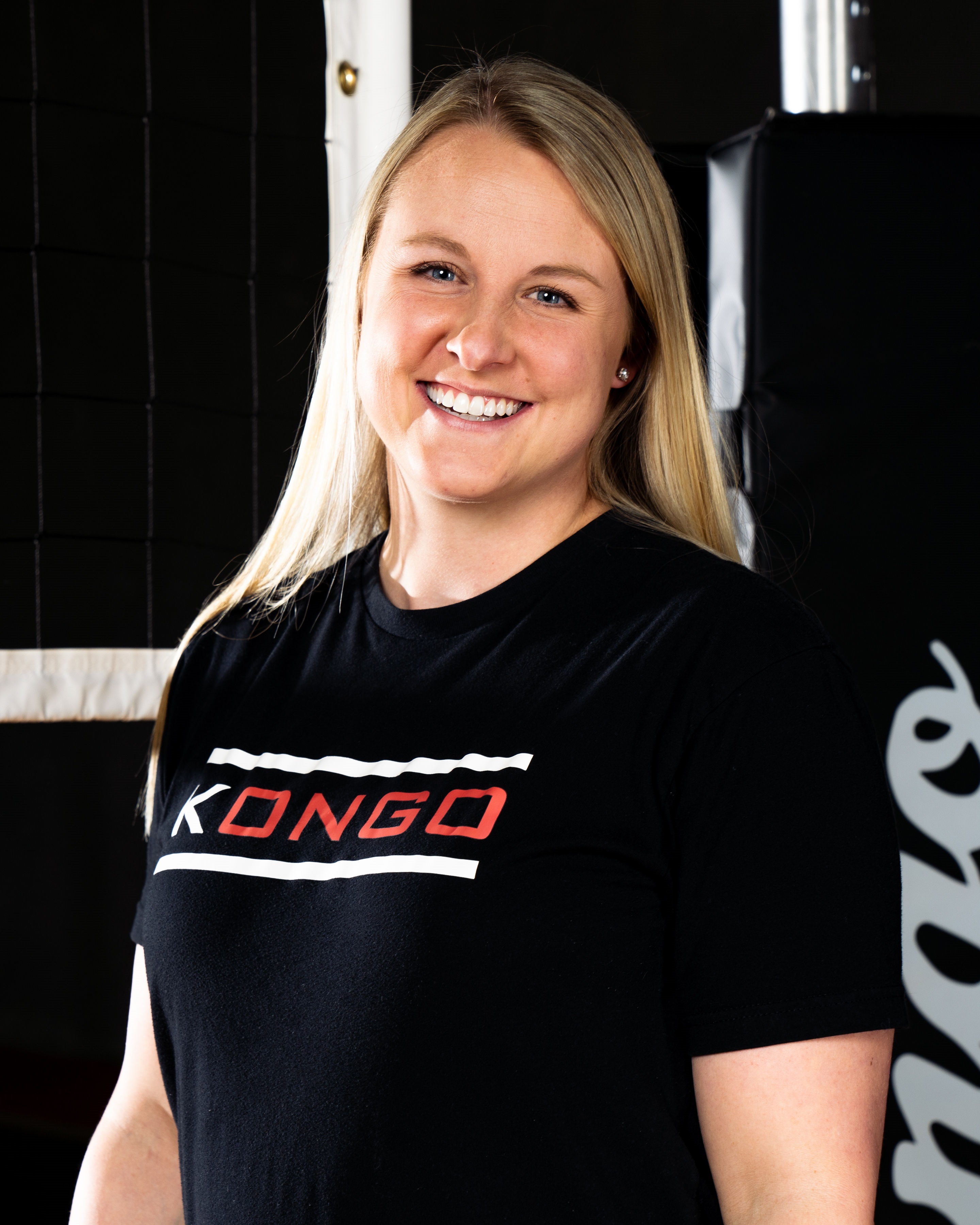 Airyn Kussee - 12U Coach, LEAD Coach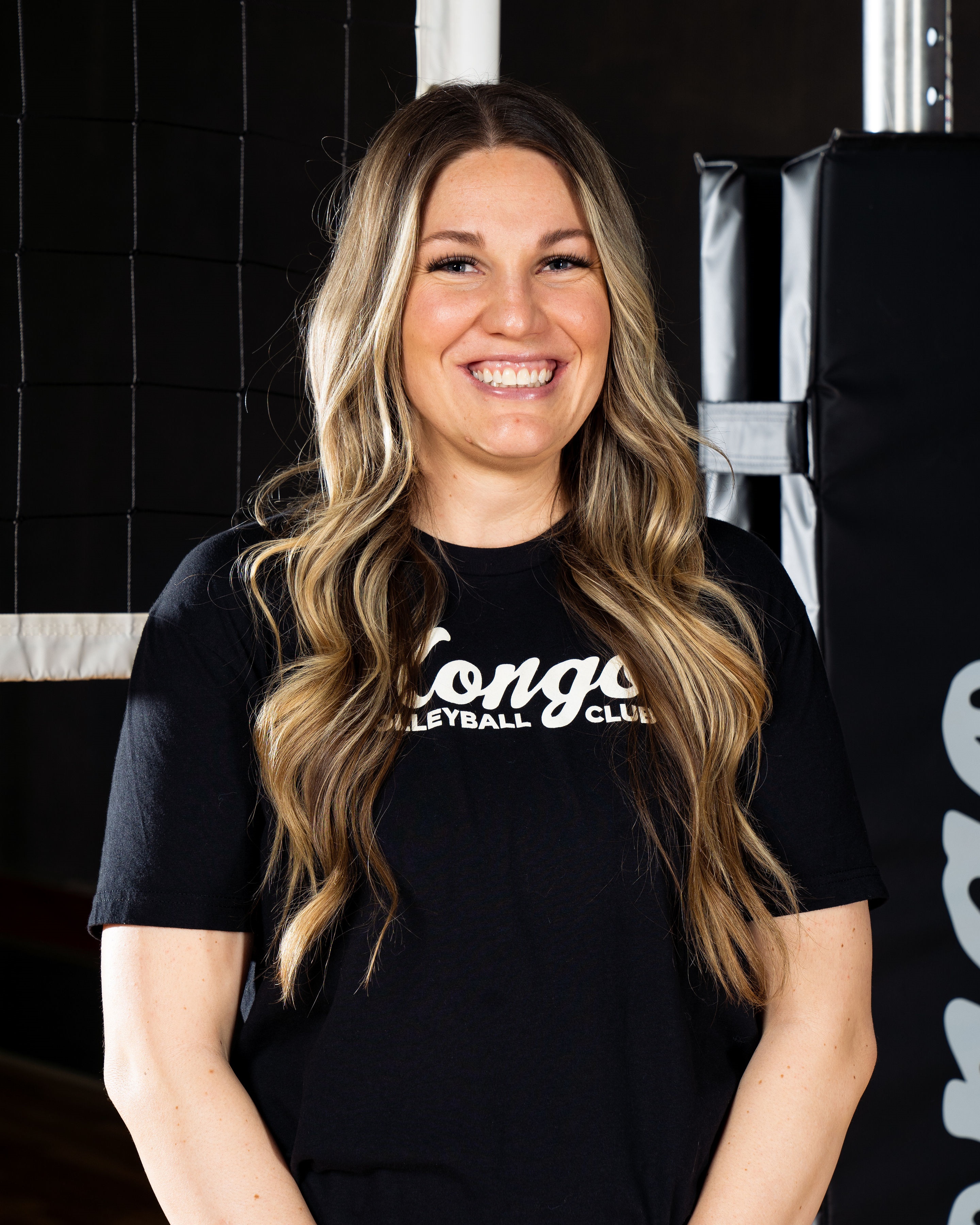 Mya Hosley - 16U Elite Assistant Coach & 13U coach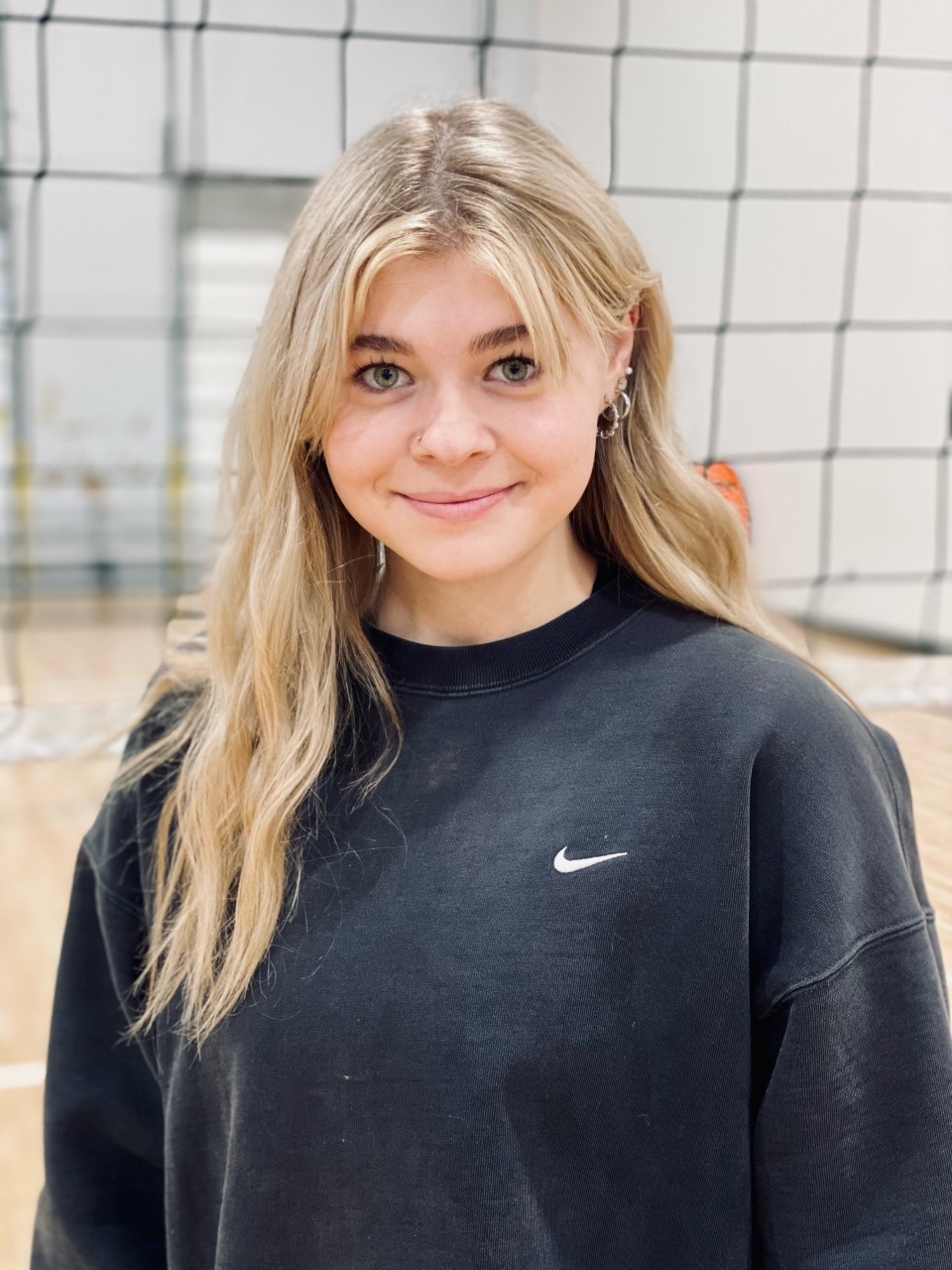 Bre Greenwell - 15U COACH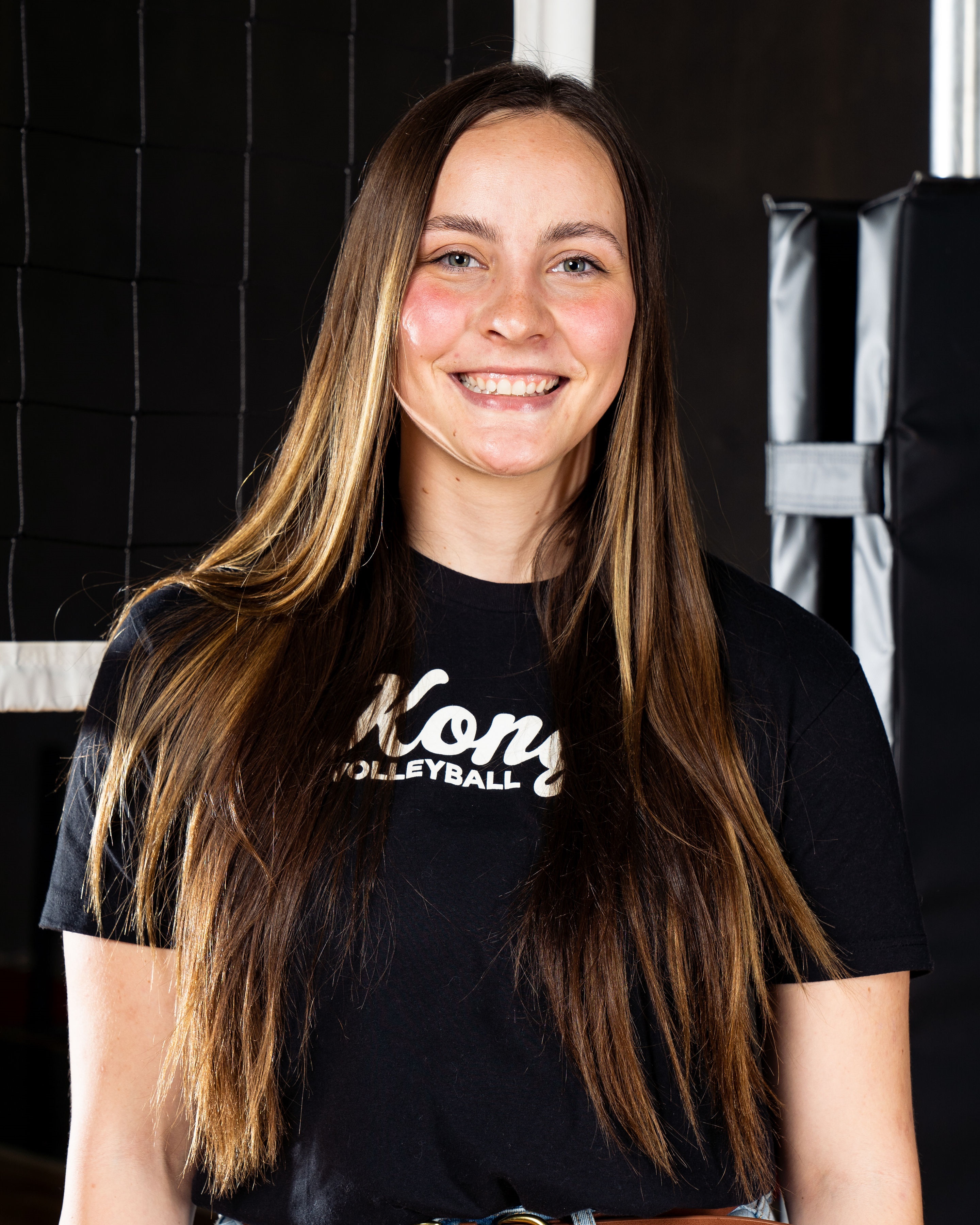 JANESSA FISHER - 18U COACH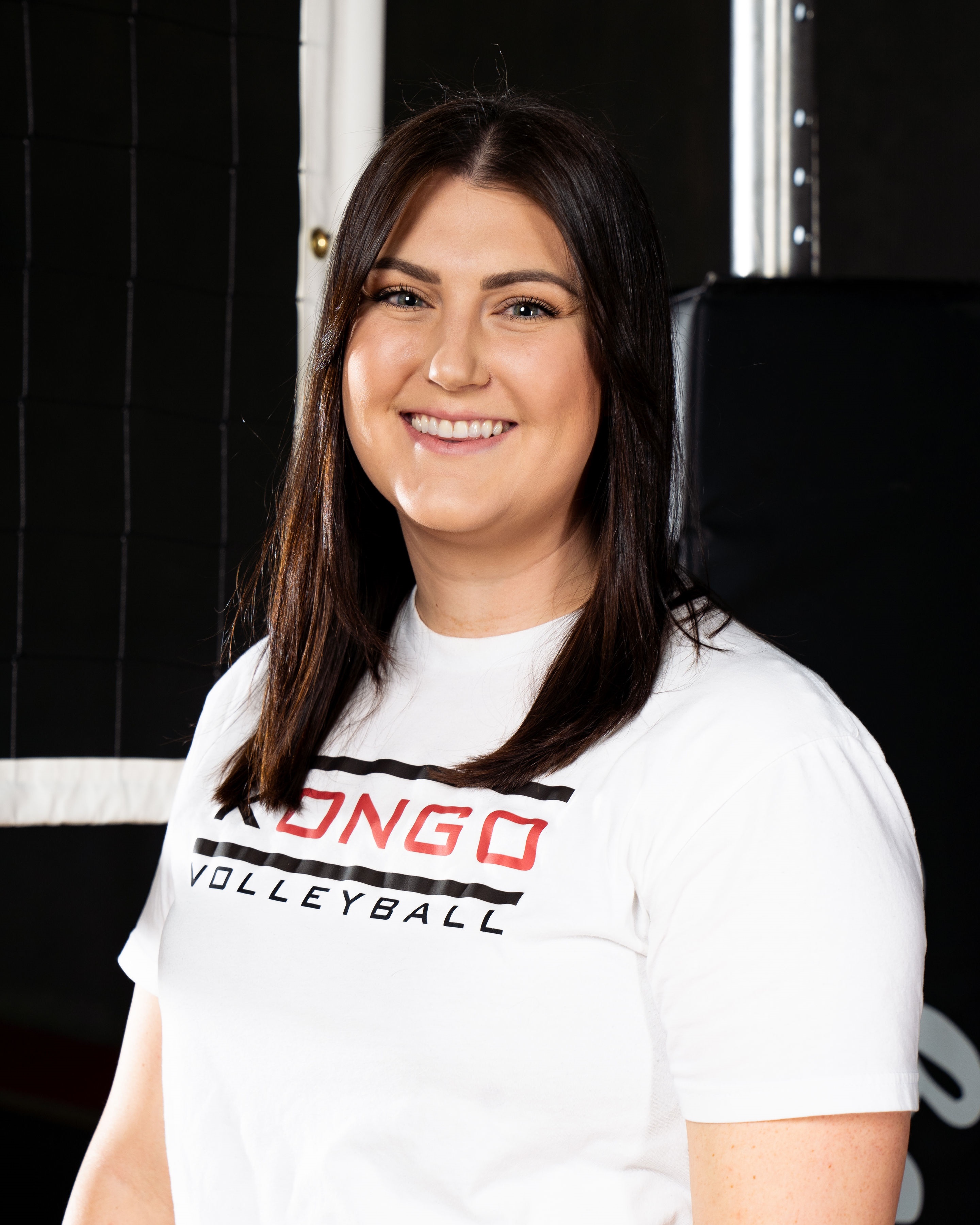 KELLIE HENRY - 12U Coach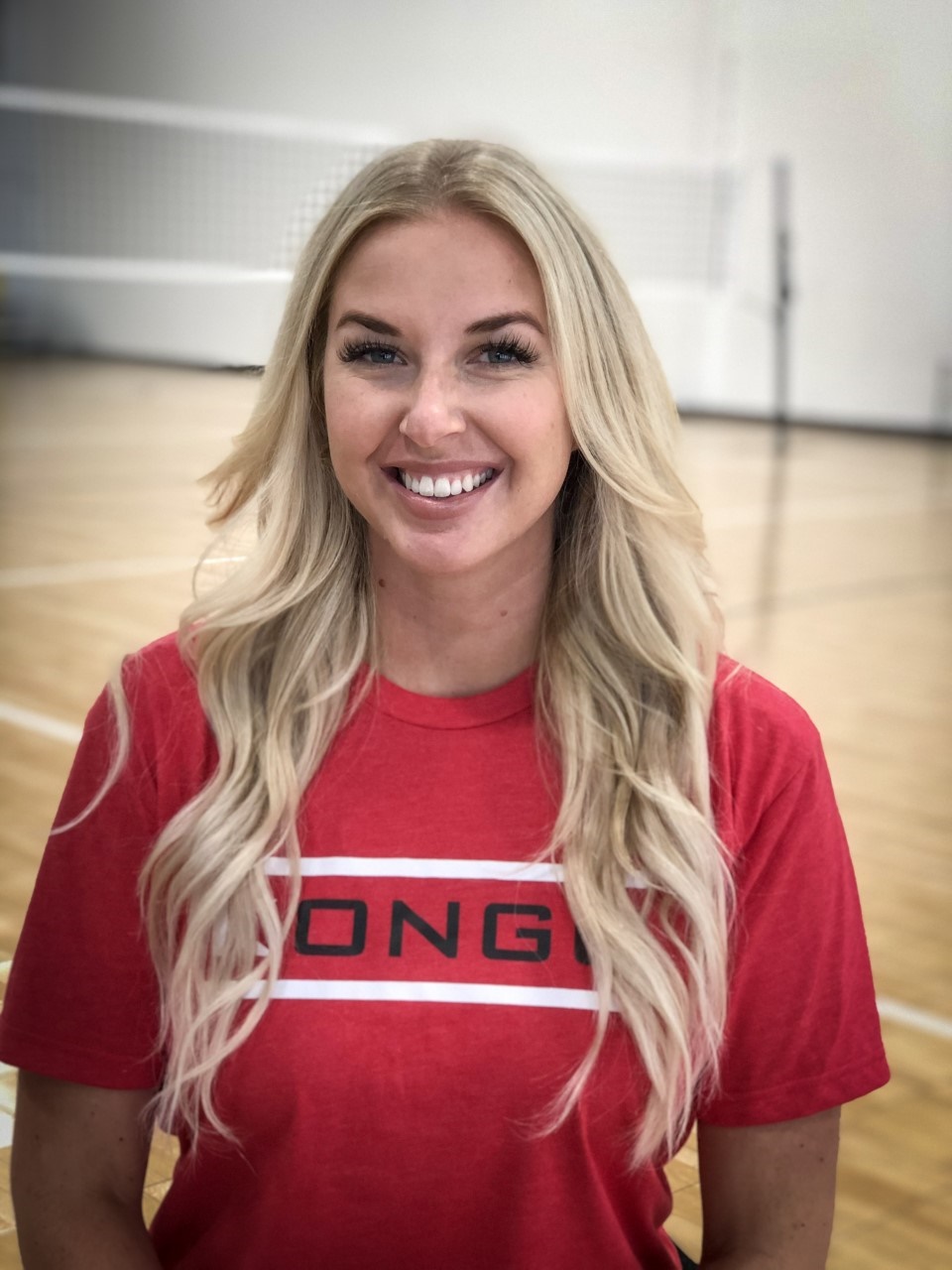 Chris Grover - Boys Director of Coaching, 18U Boys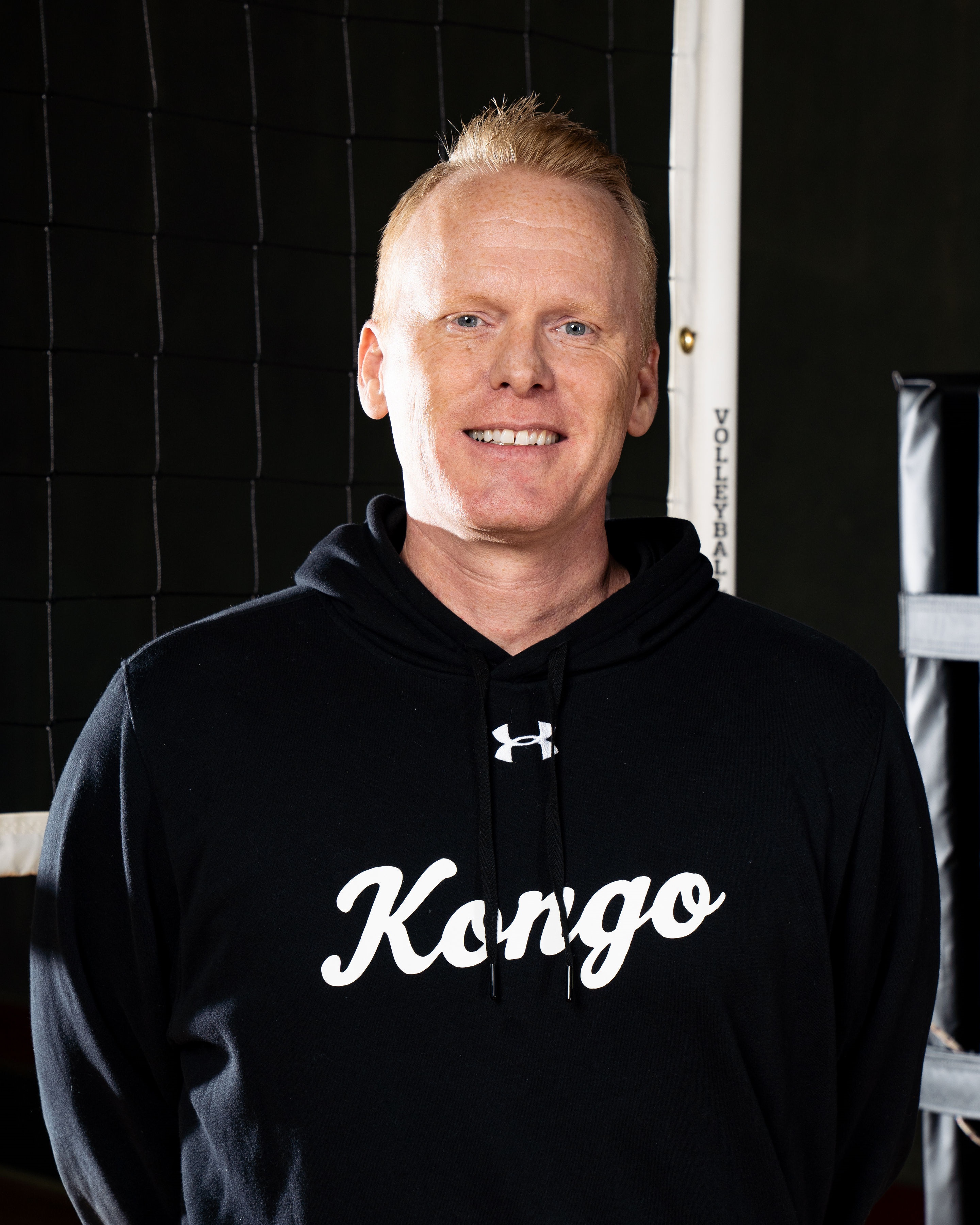 Chris developed a great love and passion for volleyball AFTER high school. Having never played the sport before, he was a quick student of the game, worked hard and with great discipline to catch up to his peers who had been playing for years. In very little time, he was playing in competitive outdoor tournaments, both in sand and grass. He played outdoor volleyball at all levels for years, taking 1st place in many of the tournaments he competed in. Eventually his passion to continue to compete in volleyball led him to try out for and make the team at Utah Valley State College, where he played Division 1 club in the late 90's early 2000's as an outside hitter. This opportunity allowed him to compete against many talented players at a collegiate level, while improving his skills as a player and strengthening his love for the sport. During his time playing for Utah Valley State College, his team placed 2nd and 3rd in the nation. After leaving UVSC, he continued to play in various outdoor tournaments, and also played for the UVSC alumni team for several years. Chris has coached at Kongo for 2 seasons in both the boys and girls programs.
Jamie Poole - 16U ELITE Coach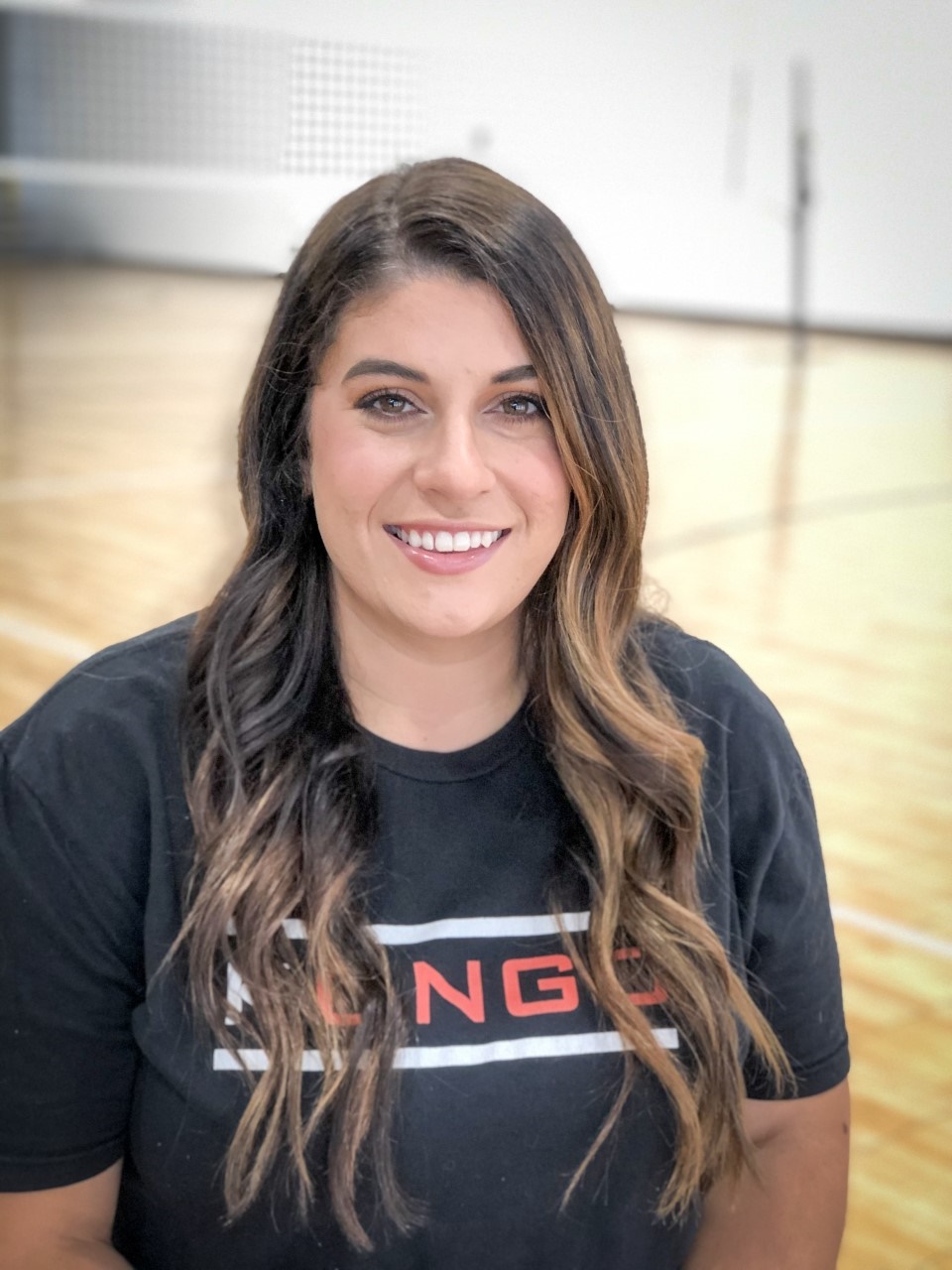 Cali Schoenrock - 14U ELITE Coach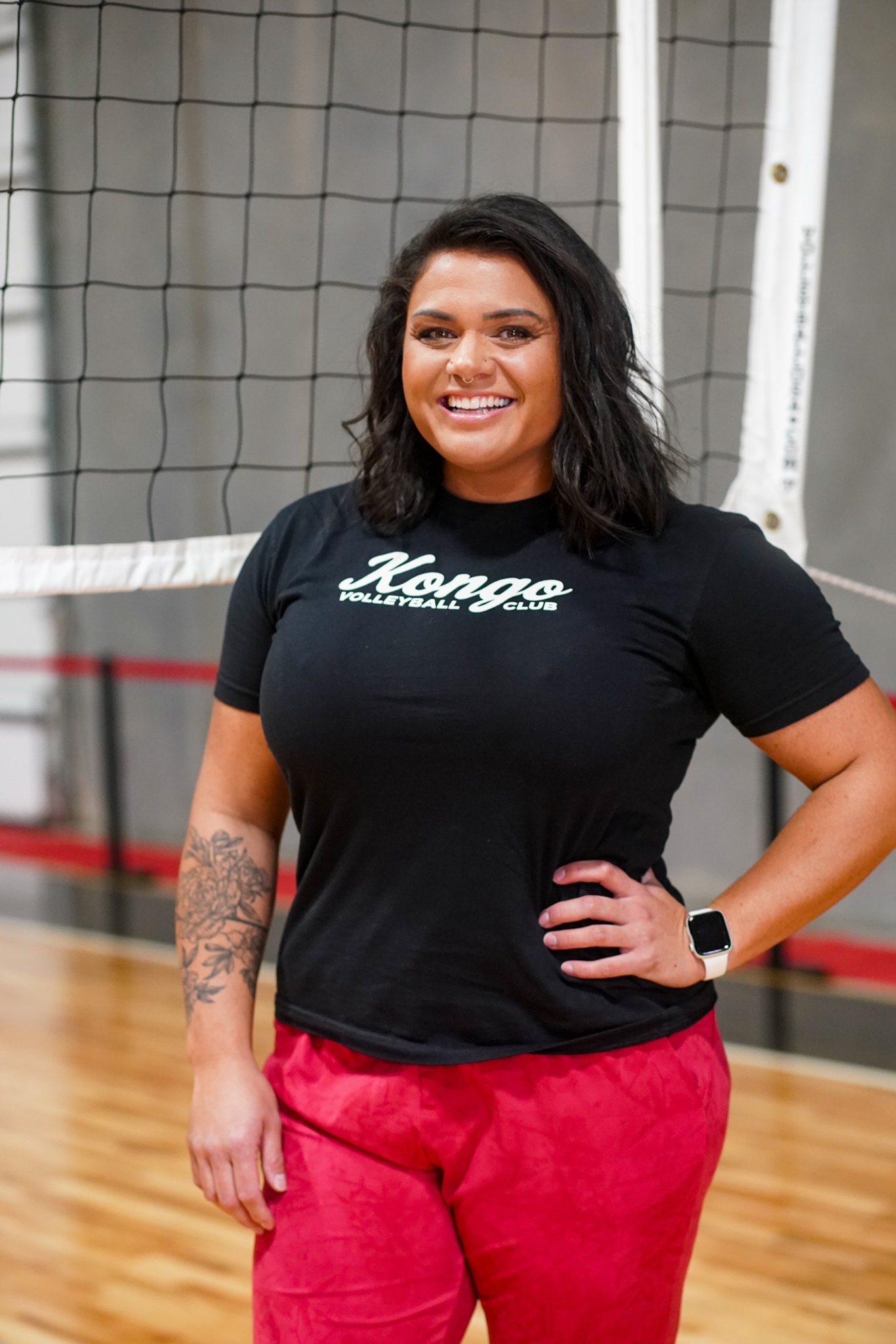 LIndsay Harris - 14U Premier Coach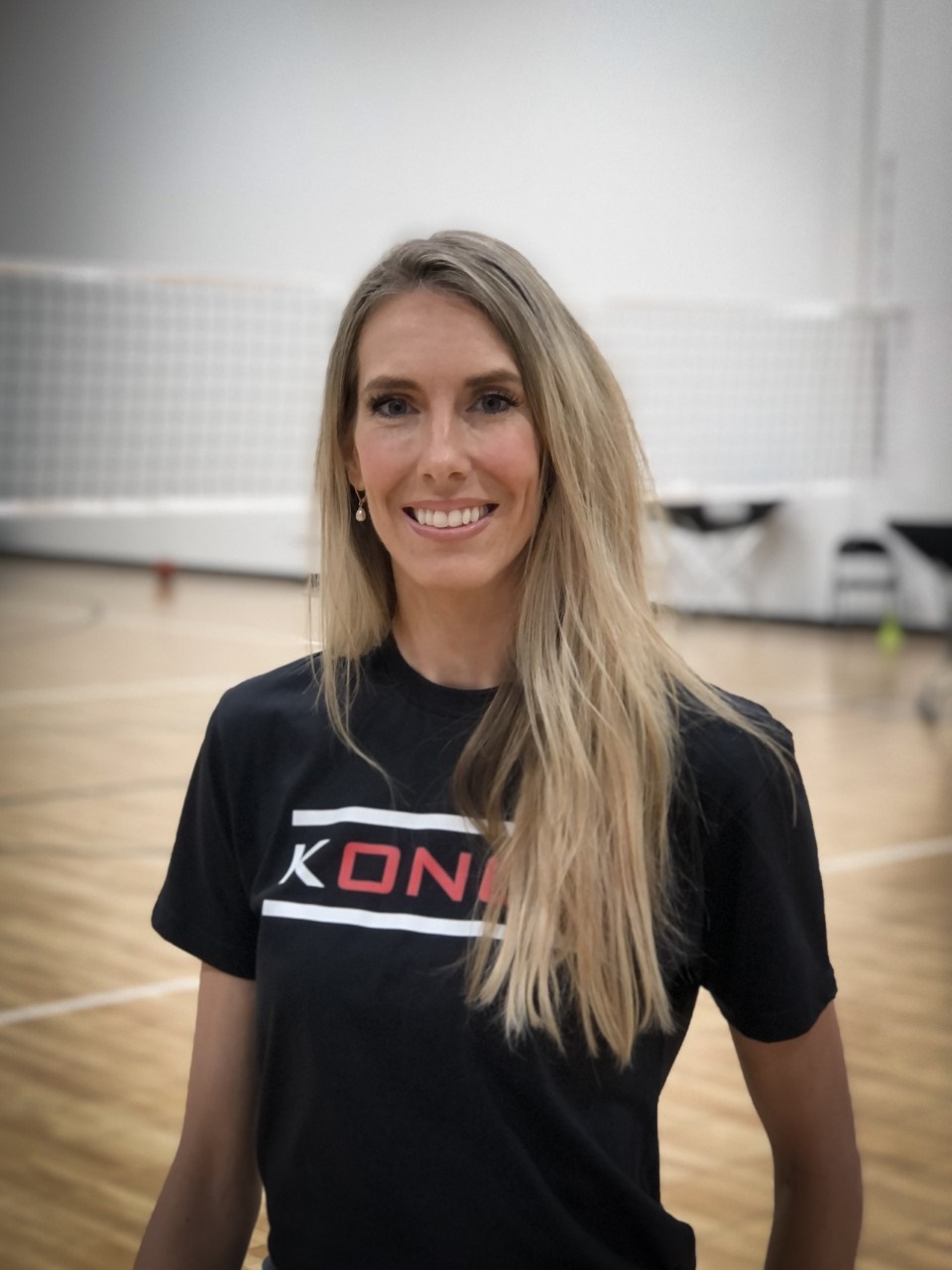 Annee Sio - 17U Coach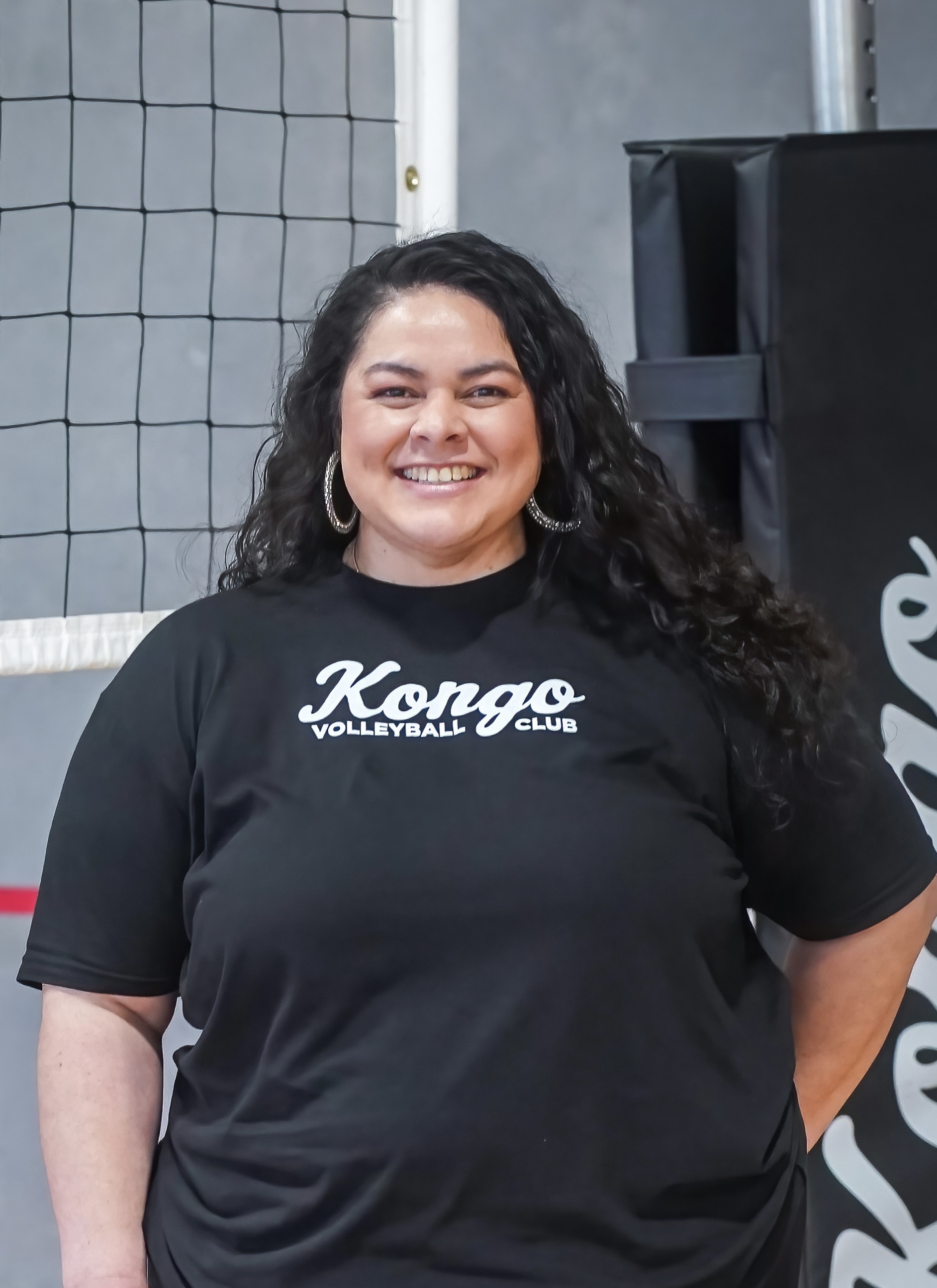 Rylee Brown - 17U ELITE Assistant, 15U PREMIER coach, ACADEMY COACH, LEAD Coach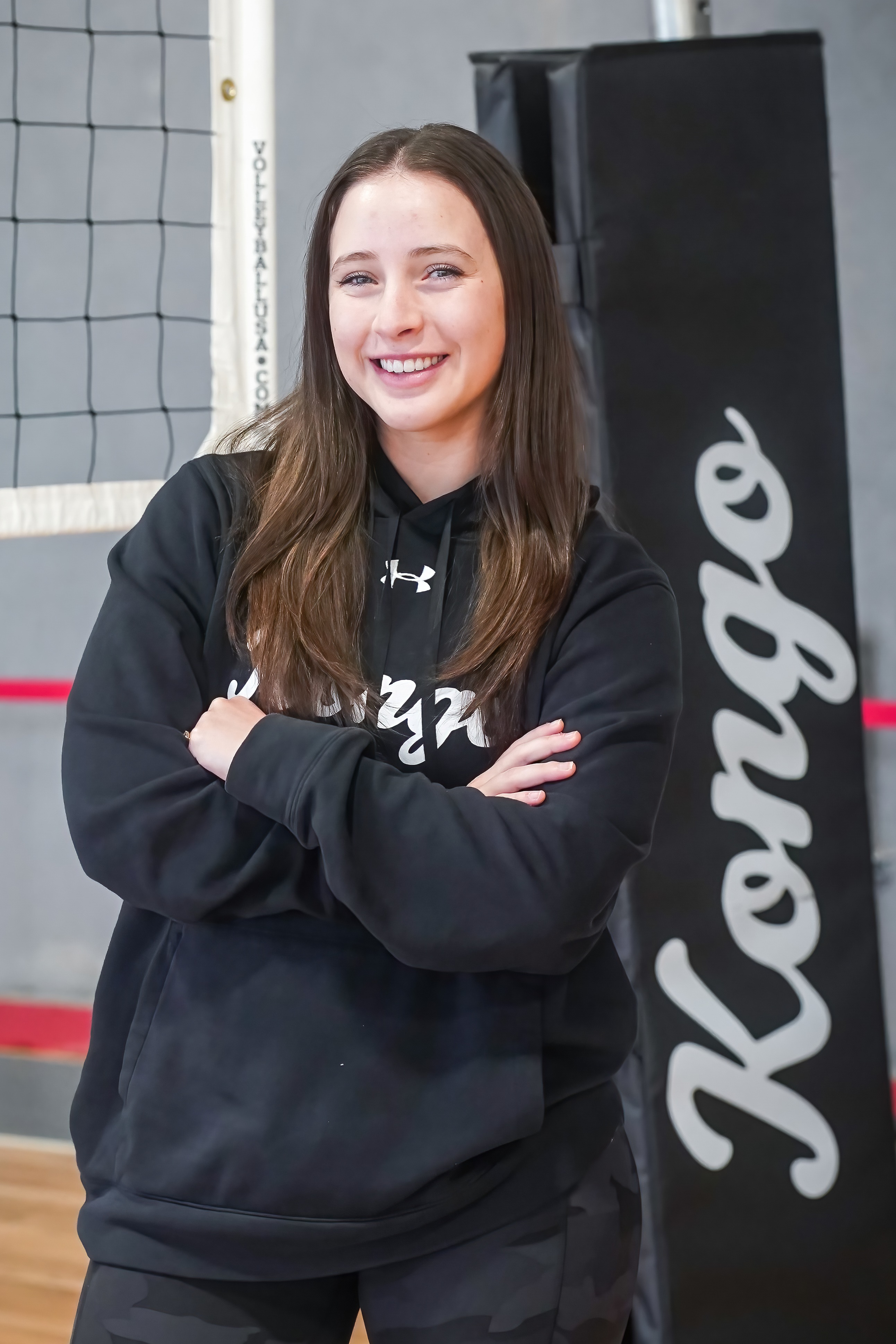 CASSIDY WATERS -
15U ELITE ASSISTANT COACH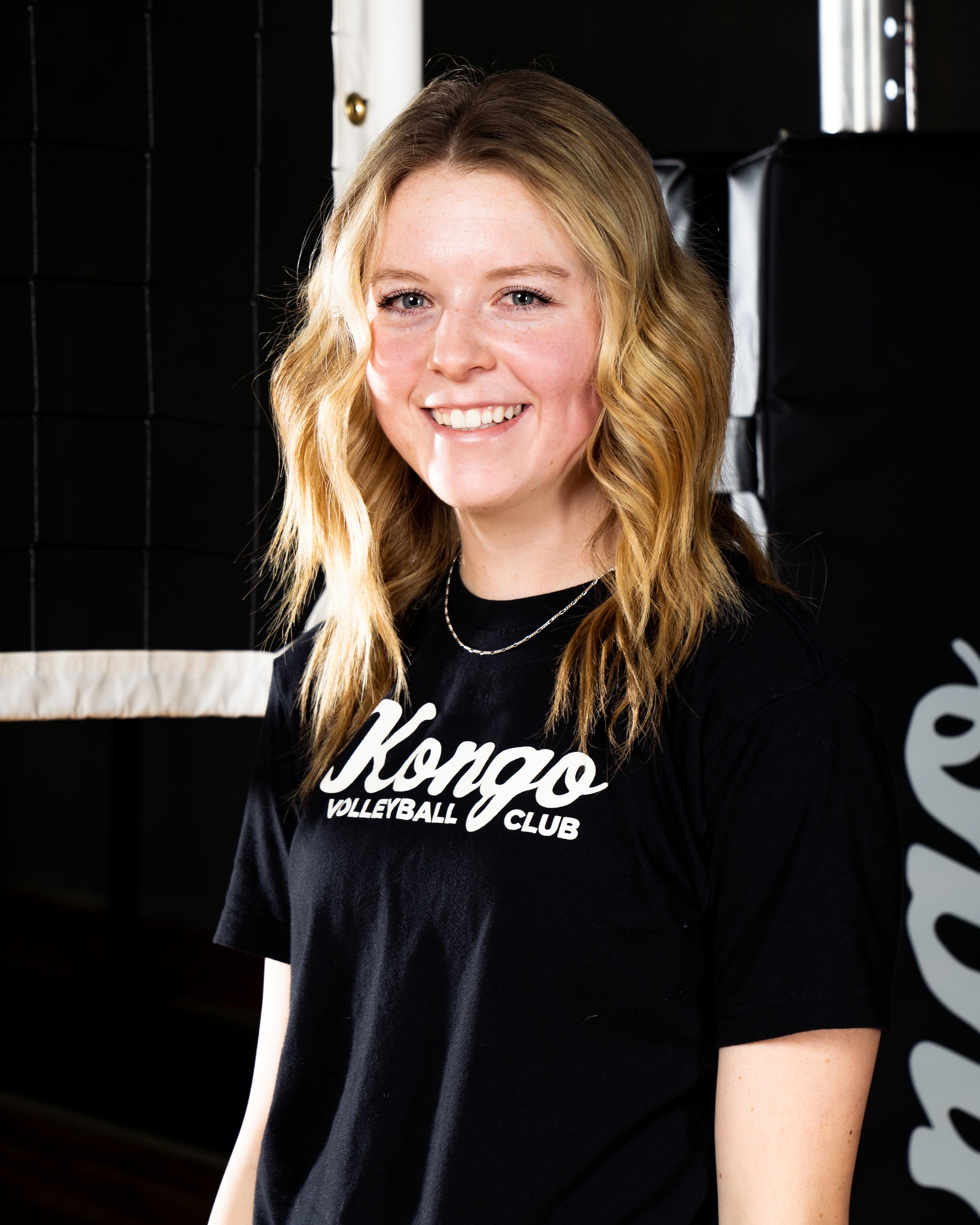 Aubrey Hackett - ACADEMY COACH (PIC COMING SOON)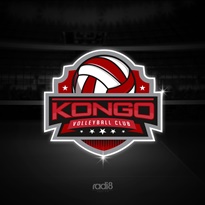 Matt Taylor - Boys Director of Operations, 14U Boys & 16U Girls Premier Coach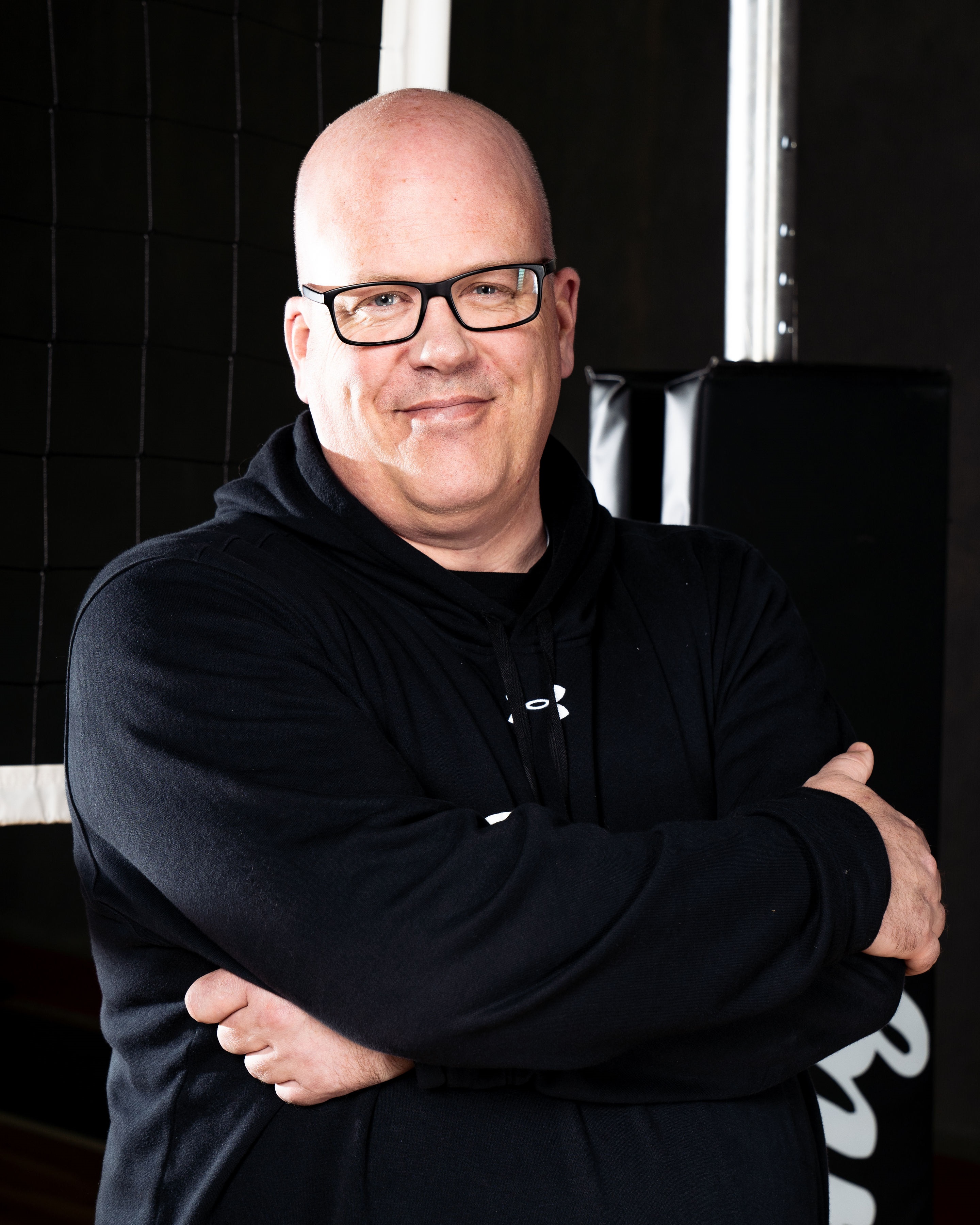 Matt grew up playing volleyball with his family and friends. He played competitively throughtout high school on one of the first mens school club teams in Davis County as well as regularly competing in many indoor and outdoor tournaments over the years. As a student of the game, he has a love of coaching and has coached many young men, young women, and co-ed teams throughout his career. He is a native to Davis County and currently lives in Farmington with his wife and children. Matt has coached for both Kongo's boys and girls programs at the Elite Level.
Robyn Shea - Setting Specialist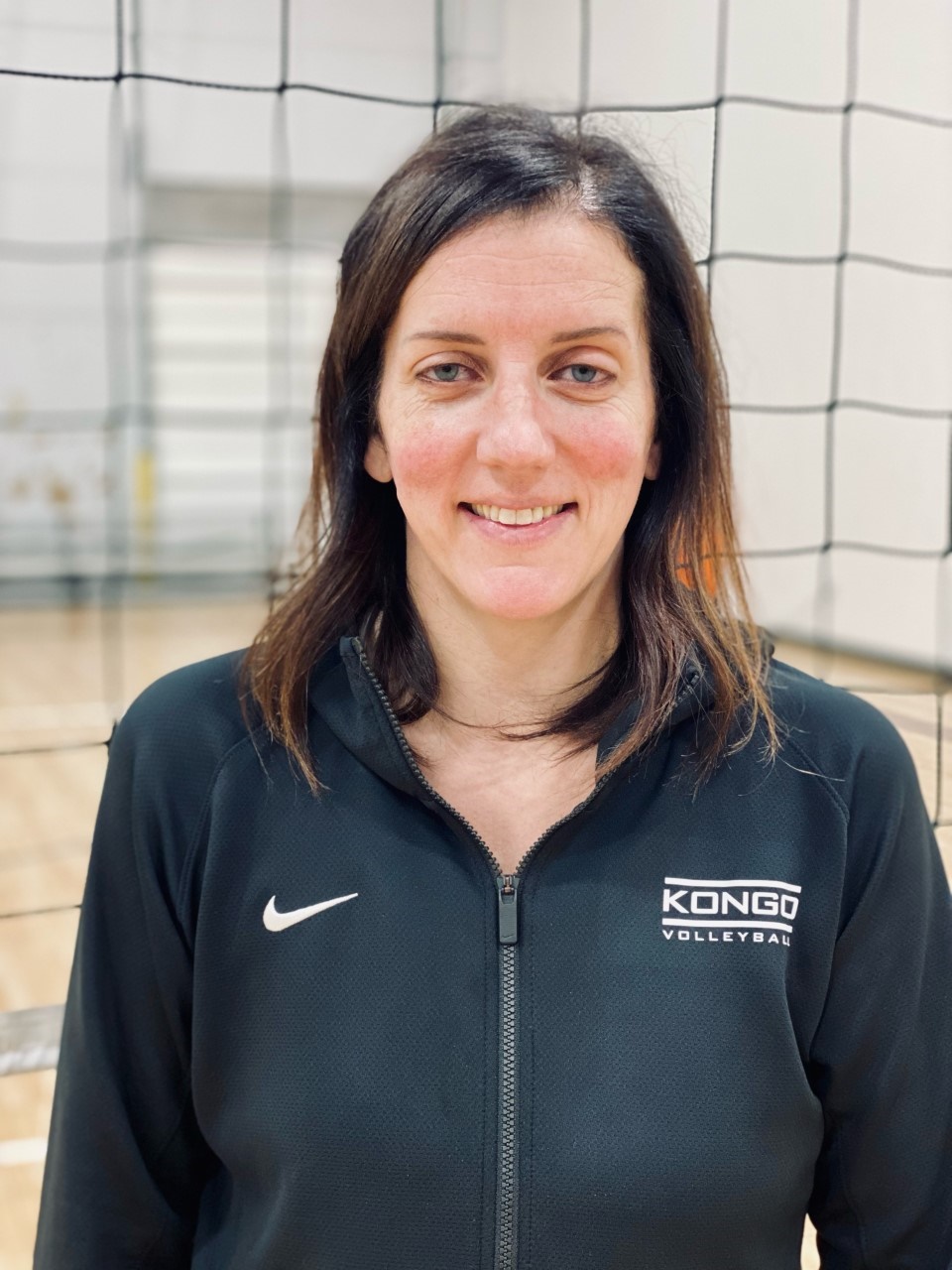 She grew up in Sandy, Utah and started playing volleyball in 7th grade at Churchill Junior High.

She went on to play at Skyline High School in Salt Lake City winning the State Championship her junior year.

Robyn was Region MVP and 2nd Team All-State as a setter her Senior year.

Robyn played club ball for a few different clubs in the Salt Lake and Lehi area. She started her collegiate volleyball career at Weber State University where she played for 2 seasons before transferring to the University of Nevada, Las Vegas (UNLV). Robyn made the All-Tournament Team in the Las Vegas Classic her junior season.

She played for current Stanford Head Coach, Kevin Hambly, during her time at UNLV. After graduating from UNLV, Robyn coached a 15's team for several years in Las Vegas before her career and travel took her to Chicago.

Once she returned to Utah, Robyn was able to get back into coaching and rekindled her love of the game. She has coached at the Elite Level for KONGO and has been the Setting Specialist for the past two years here. She was also the Assistant Coach at Farmington High School.
TAYLOR RUSSON - 14U ELITE ASSISTANT Coach & academy coach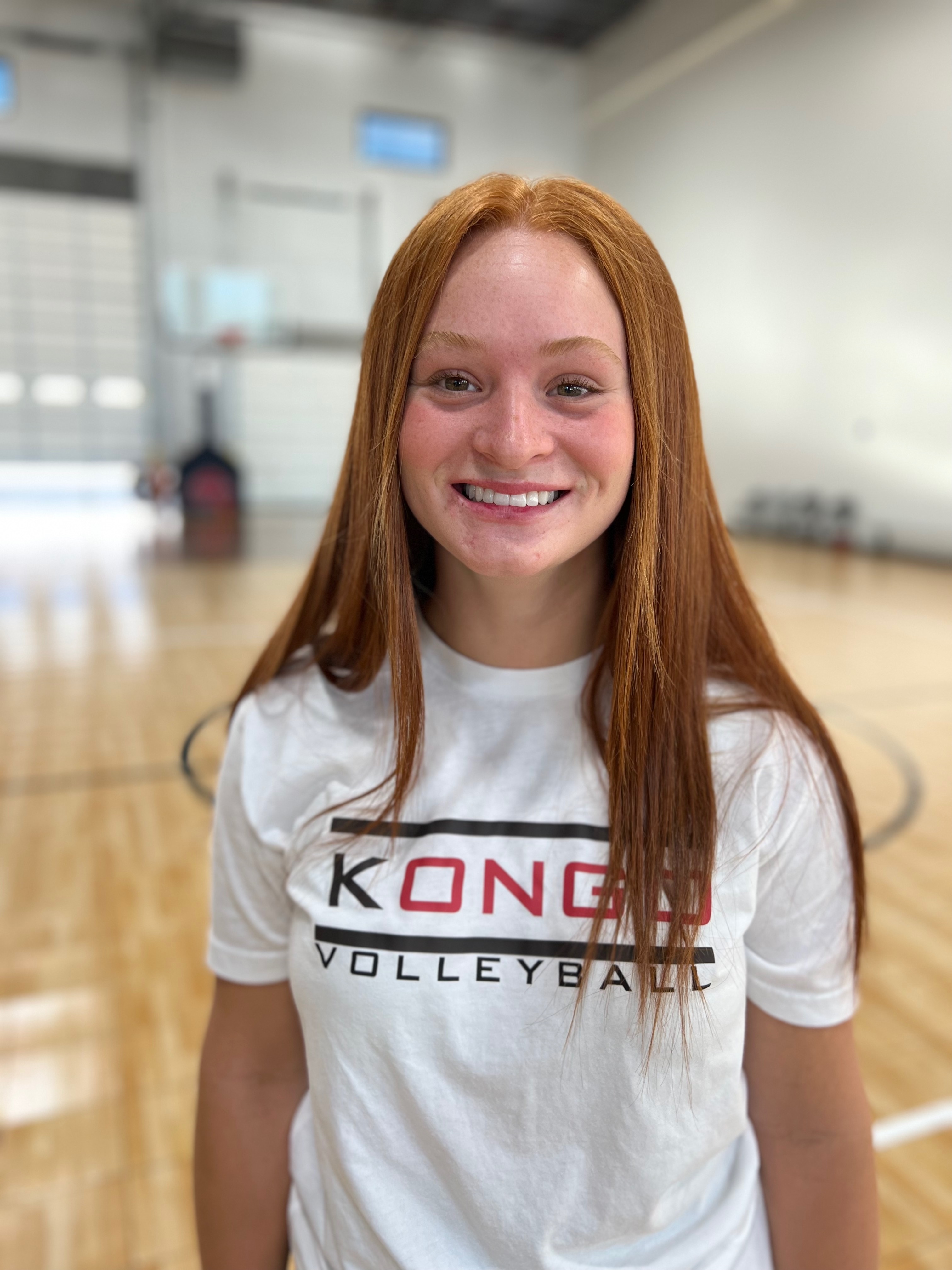 Bekah Firth - 13U Premier Coach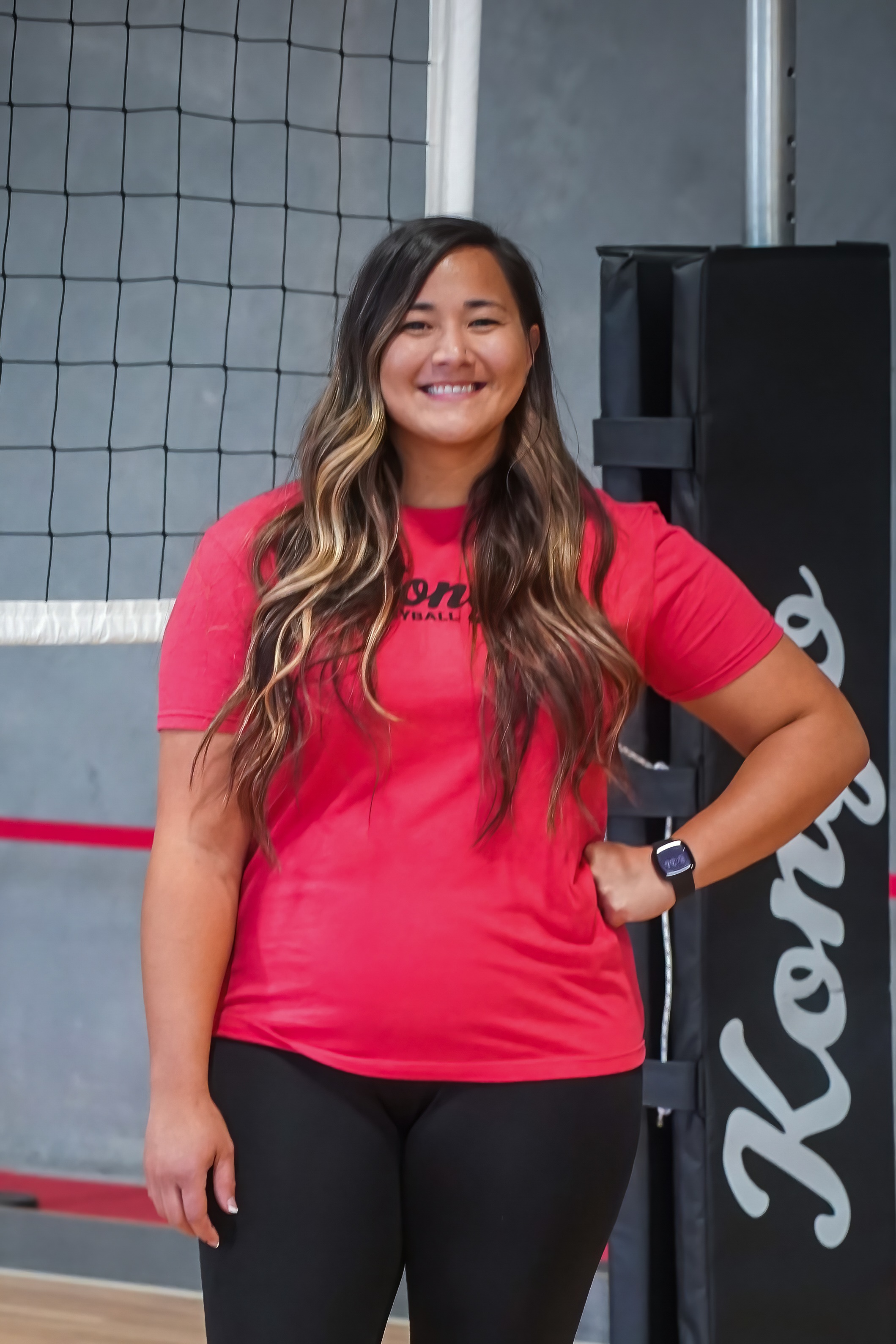 MCKELL EVANS - 14U COACH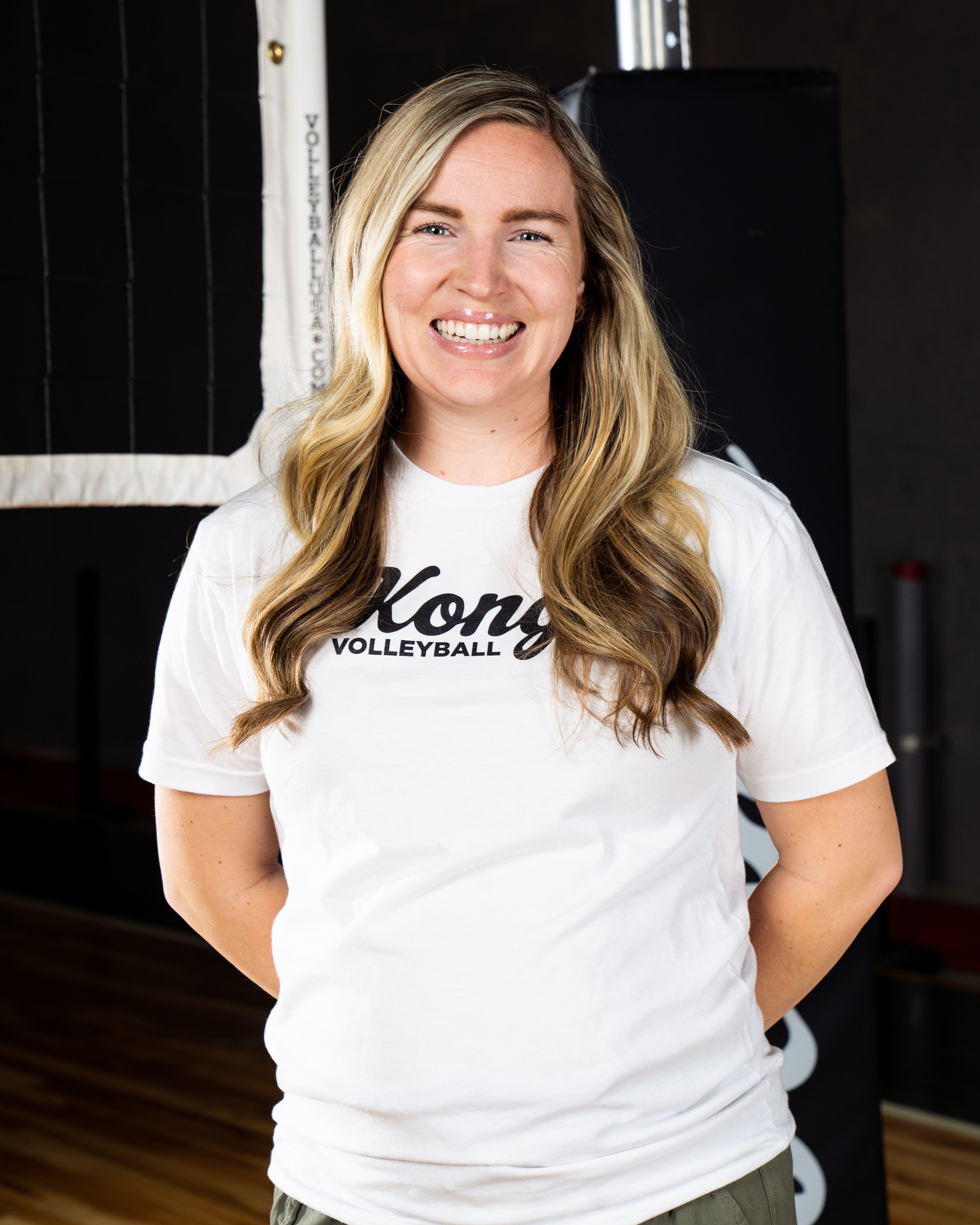 AMY MORLEY - ACADEMY COACH (PIC COMING SOON)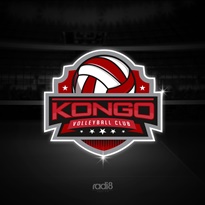 BRADY DAY - ACADEMY COACH (PIC COMING SOON)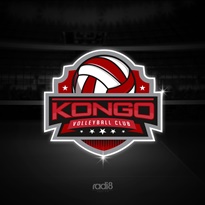 RACHEL SHINGLETON - ACADEMY
COACH (PIC COMING SOON)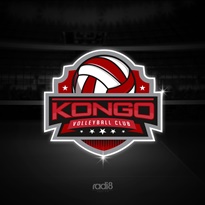 SASHA WITTE - ACADEMY COACH (PIC COMING SOON)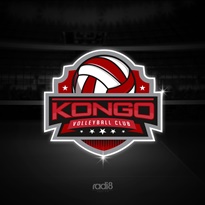 Coach: Chris Grover
Assistant Coach: Toni Howes
Coach: Teresa Taylor
Assistant Coach: Matt Taylor
Roster:
Rachel Bell
Brady Day
Kaylee Monroe
Tessa Russon
Kylee Searcy
Kadie Sheriff
Rachel Shingleton
Kennedy Thompson
Quincy Wilson
Coach: Jamie Poole
Assistan Coach: Maggie Todd
Roster:
Olivia Checketts
Brinlee Galbraith
Monica Hernandez
Lexi Lee
Halen Moon
Hadley Ovard
Aspen Peterson
Kamryn Randall
Ryann Walton
Coach: Dallas Horn
Assistant Coach: Mya Hosley